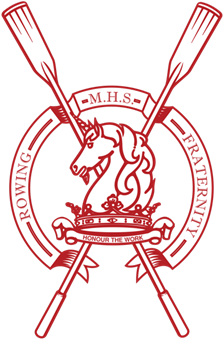 MHS Rowing Fraternity warmly invites all rowers, parents, siblings, staff, MHSOB and friends to the Captain of Boats Dinner 2023.
Head Coach of Rowing along with the current Captain of Boats will be hosting the evening and will be announcing the new Captain of Boats for the 2023/24 season.
Details:
Longitude Room, Matthew Flinders Hotel
667 Warrigal Rd, Chadstone
Saturday 2 September, 6.30 pm – 9.30 pm
Ticket prices are $70 for adults and $60 for MHS students and siblings. Book and pay using try booking.
Includes a buffet meal and tea/coffee. A full bar is available for the purchase of drinks. As the evening is MHS Rowing's main fundraiser, there will be a number of items auctioned and a raffle. Table bookings available for Old Boys and Friends of Rowing.
Details about the venue, including parking and transport options are available online.
For queries please email MHSROWINGFRATERNITY1913@GMAIL.COM.