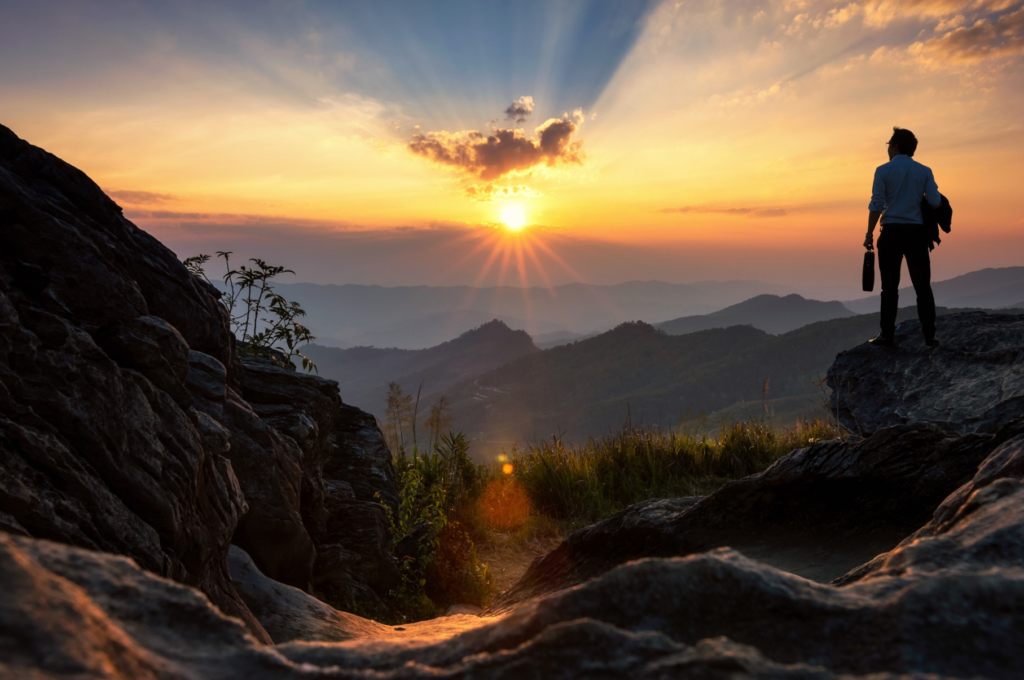 We are pleased to announce that bookings are open and unveil the exciting line-up of guest speakers for the Student and Parent Brunch!
The Parents and Friends brunch is an annual tradition of the MHS P&F. It gives an opportunity for parents and students to meet with others in the school community, connect with new people, and listen to engaging guest speakers over brunch.
Join us on 27 August for this years fully catered event, where our guest speakers will explore the topic of Future Leaders.
This is a catered event, and bookings are required.
Book now: www.trybooking.com/CKQNC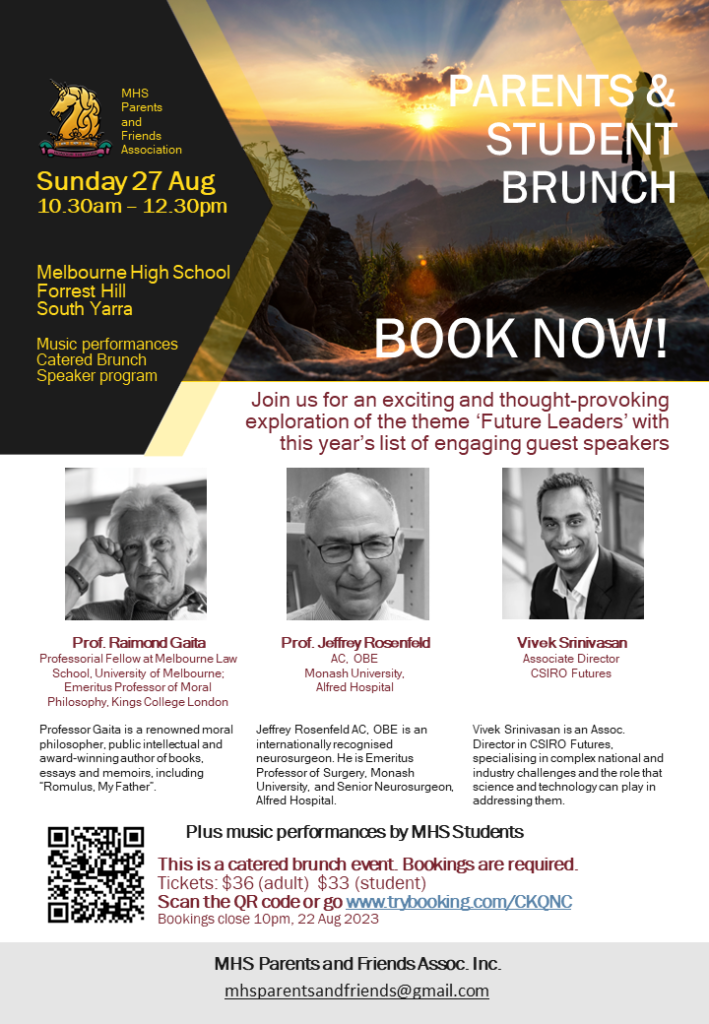 Professor Raimond Giata
Raimond Gaita is Honorary Professorial Fellow in the Melbourne Law School and Emeritus Professor of Moral Philosophy at King's College London. He is a Fellow of the Australian Academy of the Humanities. The University of Antwerp awarded him the degree of Doctor Honoris Causa "for his exceptional contribution to contemporary moral philosophy and for his singular contribution the role of the intellectual in today's academic world".
His books include Good and Evil: An Absolute Conception, Romulus, My Father, which was made into a feature film of the same name, A Common Humanity: Thinking About Love & Truth & Justice, The Philosopher's Dog, After Romulus, and, edited with Gerry Simpson, Who's Afraid of International Law.
Vivek Srinivasan
Vivek Srinivasan is an Associate Director in CSIRO Futures, the strategic advisory arm of CSIRO – Australia's national science agency. He specialises in complex national and industry challenges and the role that science and technology can play in addressing them.
He recently led the development of CSIRO's Renewable Energy Storage Roadmap and has previously led a variety of national scale projects. Vivek also previously managed CSIRO's Australian National Outlook 2019 which explored economic, environmental and social outcomes to 2060, drawing on CSIRO's research and integrated modelling framework and input from over 50 Australian business and non-government leaders.
Professor Jeffrey Rosenfeld AC, OBE
Jeffrey Rosenfeld AC, OBE is an internationally recognised neurosurgeon. He is Emeritus Professor of Surgery, Monash University; Senior neurosurgeon, Alfred Hospital; Adjunct Professor in Surgery at the F. Edward Hébert School of Medicine, Uniformed Services University of The Health Sciences (USUHS), Bethesda, USA; Honorary Professor of Surgery, University of Papua New Guinea; and Adjunct Professor of Surgery, Chinese University of Hong Kong. He was the Foundation Director, Monash Institute of Medical Engineering (MIME).
His research interests are the brain computer interface and traumatic brain injury. Professor Rosenfeld has been involved since 2010 in the development of the Monash Bionic Vision brain implant.
He is a retired Major General and was Surgeon General, Australian Defence Force (ADF)-Reserves 2009-2011. He served on eight operations in Rwanda, East Timor, Bougainville, Solomon Islands and Iraq. Professor Rosenfeld is a Fellow of the Australian Academy of Health and Medical Sciences, a Fellow of the Australian Academy Technological Sciences and Engineering, and is an International Fellow of the American Association of Neurological Surgeons (AANS), and the American College of Surgeons. He has published over 340 peer reviewed articles, 59 book chapters and 2 books. He was awarded the Companion of the Order of Australia, 2018, the highest civilian honour in Australia; the International Lifetime Service Award of the AANS, 2018; the Neurosurgery Society of Australasia Medal, 2019; and the Sir Hugh Devine Medal of the Royal Australasian College of Surgeons (RACS), 2019, which is the highest award the College can bestow during a surgeon's life.
Prof Rosenfeld has recently graduated with a Masters of Music in Clarinet Performance from the University of Melbourne and he is married with 3 children.