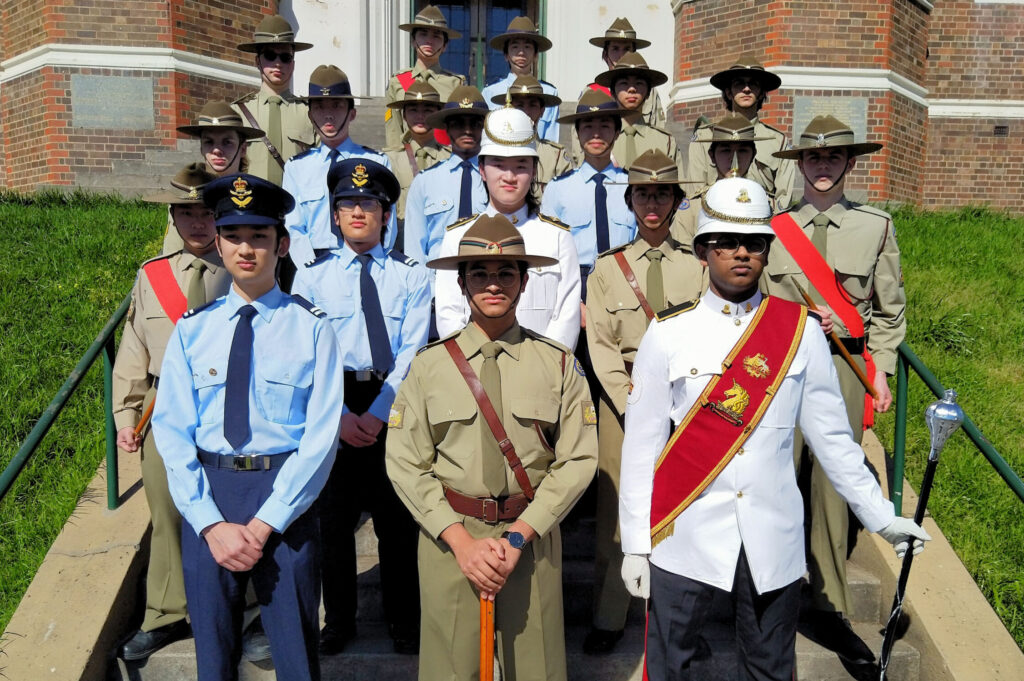 I recently recieved a letter from the Secretary of the Signals 8th Division & 6 Line Section Association. The genuinely appreciative sentiments expressed, demonstrate the high regard in which our cadets are held. It also Illustrates that the contributions they make, when called upon by the greater community, are meaningful and valued.
Dear Dr. Mordini,
Our Association was formed following World War 2 by the remnant of men who survived the Prison of War Camps under Japanese captivity. They were taken prisoner in Singapore and sent to work on the Thai-Burma Railway, and to the mines in Japan. Their ordeal took a great toll, and those who came home to Australia alive vowed to care for the widows and children of their mates who did not return. This they have done right to this day. We have very few men still with us now, and six widows, but their descendants continue to honour them, and the sacrifice made for their country. They will never be forgotten.
Every ANZAC Day, we March for our fathers and grandfathers — now even great-grandfathers – to keep their memory alive and pay homage for their sacrifice.
I write to express our deep gratitude to your School for providing us with four very fine Australian Army Cadets MHSACU on Anzac Day this year. They carried our Banner and led us proudly the whole distance to the Shrine and then afterwards helped us pack up. We were most impressed by their professionalism and encourage them in their studies. I am sure they will excel in whatever their life choices will be. The Cadets who assisted us are: Denni Zhou, Dasun W, Yudong Lei, and Binul Wickramartne.
Our thanks to each of them and we wish them every success.
As my own father, Capt. Keith Mann, attended Melbourne Boys High prior to the War, and was a Cadet, it was especially meaningful to my own family to have your support on the Day.
Yours Sincerely,
Jacquelene Urquhart
Secretary
Signals 8th Australian Division & 6 Line Section Assoc