Principal's Report
Showcasing the Arts
This week on several occasions we have showcased our strong Arts Program. At Melbourne High School the Arts Program includes VCE Courses in Media Studies, Music, and Visual Arts; Elective Subjects in Photography, Film and Video and Computer Aided Drawing (CAD); and Co-curricular and Extracurricular activities including Tattam-Wallis Band, Breakdancing, and Rock Club. In short, if you want to sing, dance, draw or express yourself though any Arts medium, you will find your tribe at Melbourne High School.
As a school we are committed to ensuring our students have broad exposure to the Arts. It is part of the way we seek to develop well-rounded individuals. As American researcher Emily Workman notes in her 2017 Policy Paper "Beyond the Core: Advancing student success through the arts" –
"Arts in education benefits both students and society, because students of the arts disciplines gain powerful tools for:
Understanding human experiences, both past and present.
Teamwork and collaboration.
Creatively making decisions and solving problems when no prescribed answers exist.
Adapting to and respecting others' diverse ways of thinking, working and expressing themselves.
Understanding the influence of the arts and their power to create and reflect cultures.
Analyzing nonverbal communication and making informed judgments.
Communicating effectively.
("Arts Education," North Carolina Department of Public Instruction, 2017)
Thank you to all our staff, students and families involved in these programs. Your input is sincerely appreciated.
Year 10 Studio Arts
I observed a practical example of the collaborative arts process in play in a Year 10 Studio Arts class this week. The students were working on a group construction. The one below is a piece being made by 5 boys – John Ho, Brain Nguyen-Huynh, David Bayarsaikhan, And Bao and Gavyn Sanusi-Goh. Brian, David and Josh are in the photo.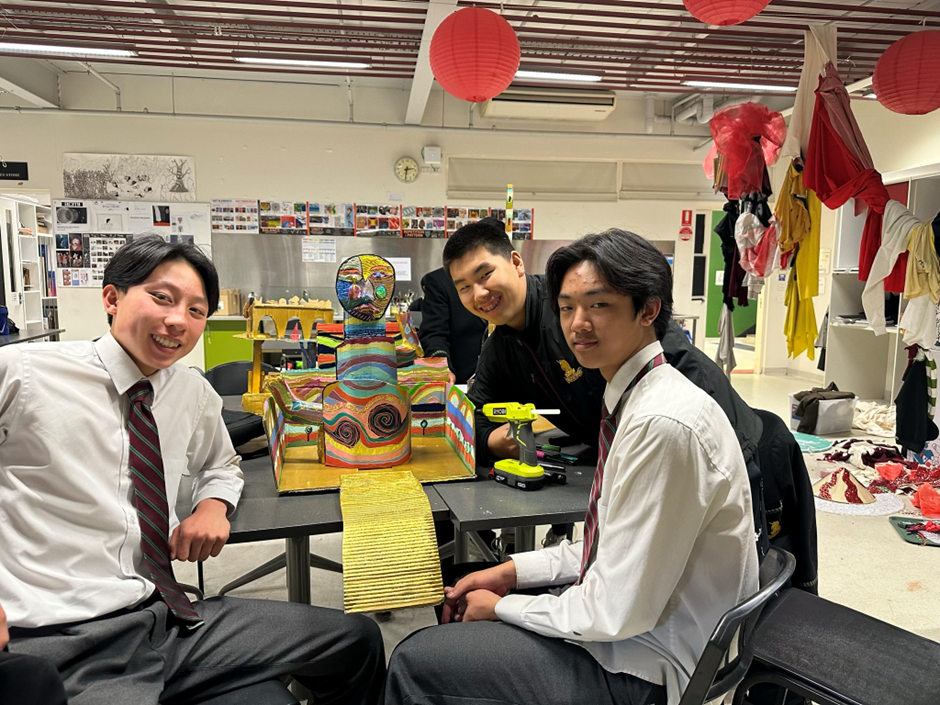 In providing my positive feedback I highlighted how their work reflected the work of highly acclaimed, Melbourne-based sculptor Deborah Halpern OAM. Deborah has been working alongside me and the Leadership Council on an MHS arts entrepreneurship project. Several of the students in this class have been involved in the project. It was pleasing to see how Deborah's work has influenced and stimulated their design and thinking processes.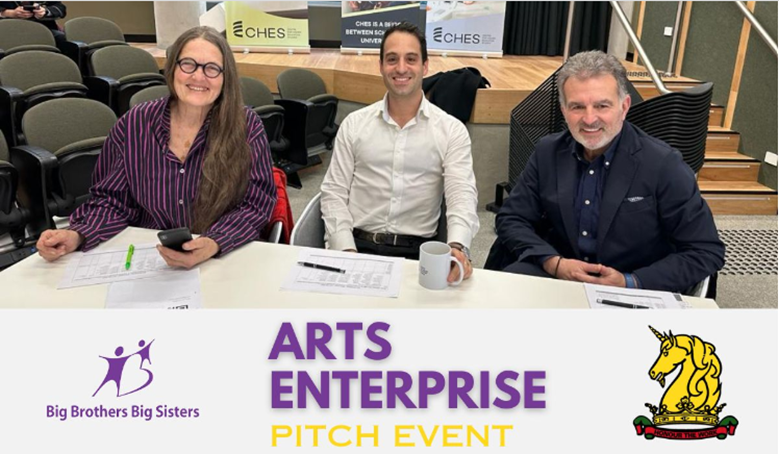 South Street Eisteddfod
This week our Orchestra and Camerata ensemble travelled to Ballarat to compete in the annual South Street Eisteddfod. Mr De-Korte, our Director of Music, has provided a summary.
Yes, while the weather was inclement at best, it was a good day for MHS in Ballarat.

Despite having the senior orchestra and senior strings combined in one section (meaning that MHS orchestra was competing against MHS Camerata), MHS Camerata placed first, and MHS orchestra placed third. Given that it was Wesley Glen Waverley's string orchestra that was awarded second place, it means that MHS had the top string orchestra AND the top orchestra in the competition!

It was a fun day had by all, the boys played well, they represented MHS extremely well and there was the requisite 'singing on the bus' on the way home!
Congratulations and well done.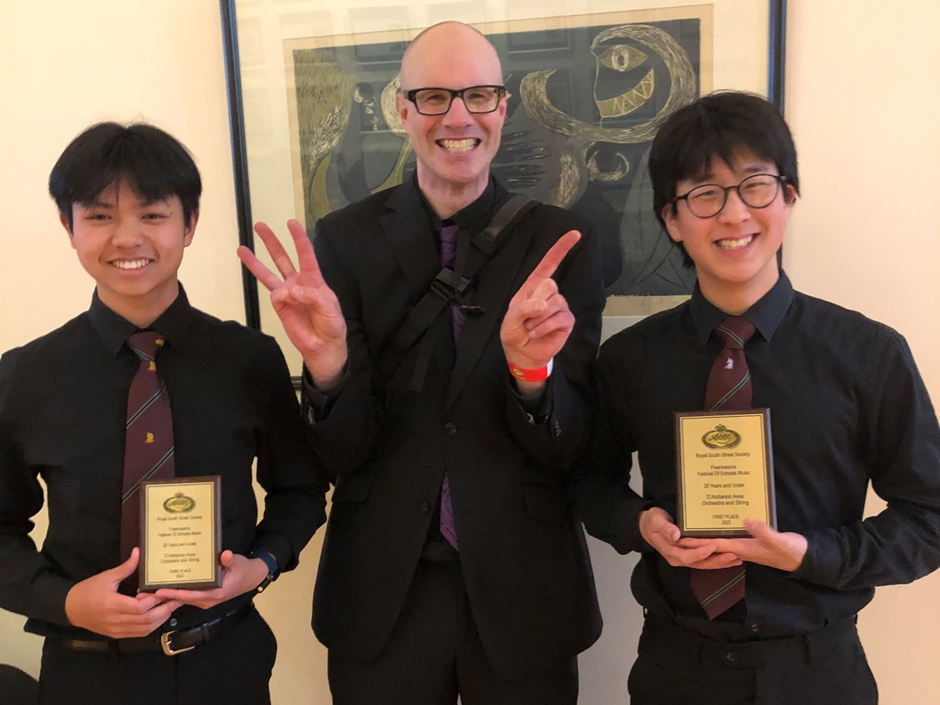 Other key music events this week – Spring Concert and Rock Night
We spanned the ages and musical styles this week. As always, our audiences we treated to an array of amazing talent. Many hours go into preparing for these events and we are never disappointed. Congratulations to all involved.
For a group of Year 12 students involved in Spring Concert it was special night as it marked their last performance together. I did not suggest it at the time but possibly moving forward some of our reunions could feature some ensembles getting back together!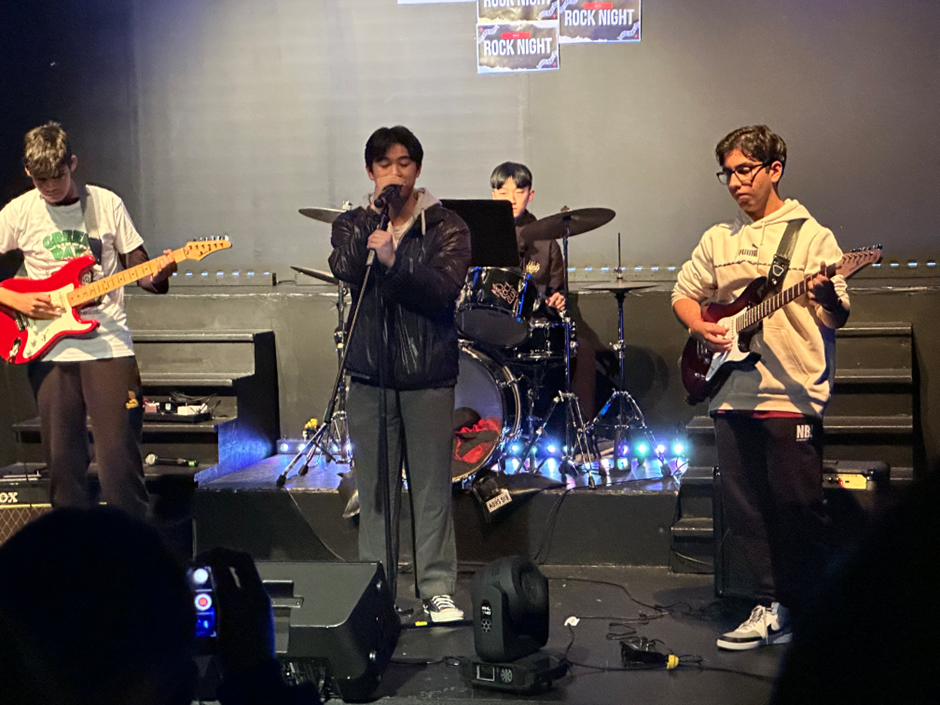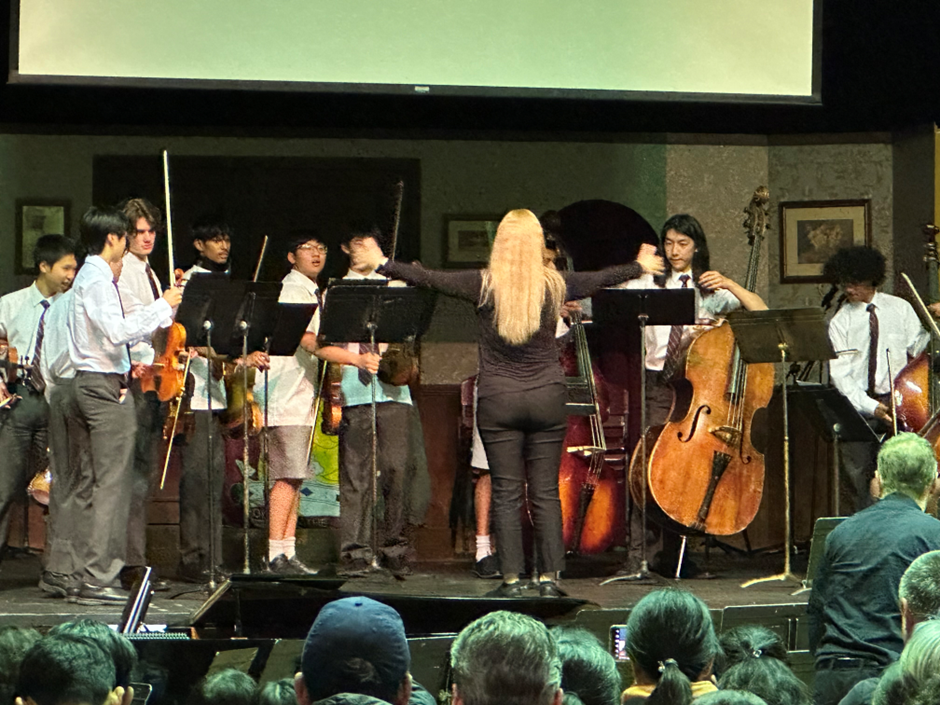 Consultation – Commonwealth Office of Youth
Taihan Rahman (9C) led a very successful youth consultation this week in partnership with the Commonwealth Office of Youth. Taihan has been very active in youth advocacy for several years and is a member of the Footscray Youth Advisory Committee. Approximately 50 students participated in the workshop he organized and over 600 MHS students participated in an online survey posted post the event. These ideas will help inform policy makers on the issues concerning young people today. Thank you to all involved and a particular vote of thanks to Taihan for coordinating the activities.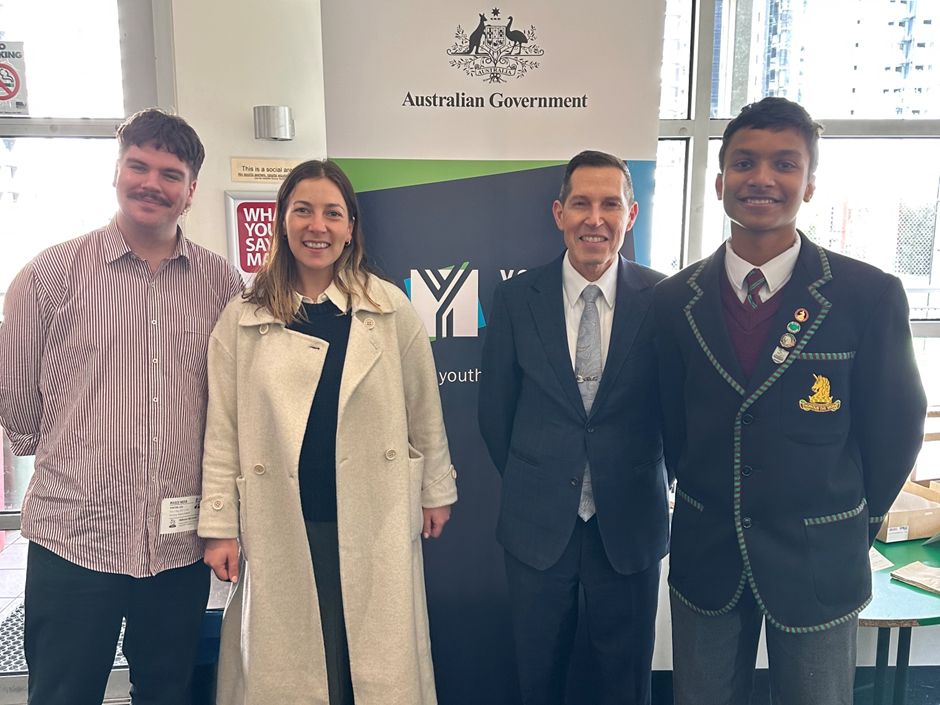 Dr Tony Mordini
Principal
News