Principal's Report
Celebrating the end of a significant chapter – Valedictory 2023
Congratulations to Mr Guthrie, Ms Tsilimidos, the Senior School staff and student leaders involved in organising the valedictory dinner. It was a very special night, and it was a fitting way to celebrate the end of a significant chapter in our students' lives. A special thanks to our beloved Ms Frost. We discovered that not only is she an amazing Mathematics teacher, but she is an incredible after dinner speaker. As I noted at this week's staff meeting, she may be able to have a side gig in stand-up comedy. I will reach out to alumnus Nazeem Hussain to see what he can do!
The Old Boys love to visit – Sid (Siddhartha) Saraswat (Class of 2007)
It is a regular occurrence to have 'old boys' drop by. Wherever possible I stop what I am doing to have a chat, take them for a walk around the school and explore ways in which they can continue to feel connected to the school. This week one of our visitors was Sid Saraswat. Sid now lives in Miami and was visiting Melbourne with his girlfriend and wanted to show her around his old alma mater. Here he is proudly standing under the Honour Board that has his name listed amongst the top 5% of the class of 2007.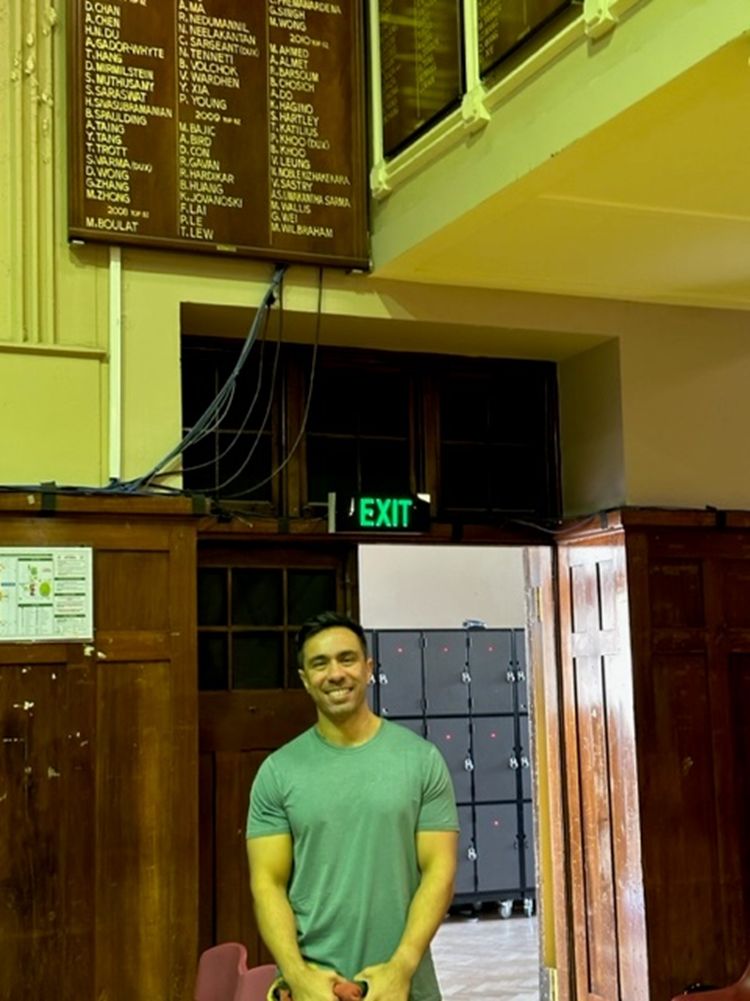 Classroom renovations – the next tranche, rooms 1 to 4 in the 1920's Building.
The next tranche of renovations in the T Building has begun. A sincere thank you to the MHS Foundation Ltd for providing the funds which have enabled us to take on this task. Many of you may remember the fundraising drive undertaken last year. Your generosity and the generosity of our alumni ensure we can continue to keep updating our teaching and learning facilities.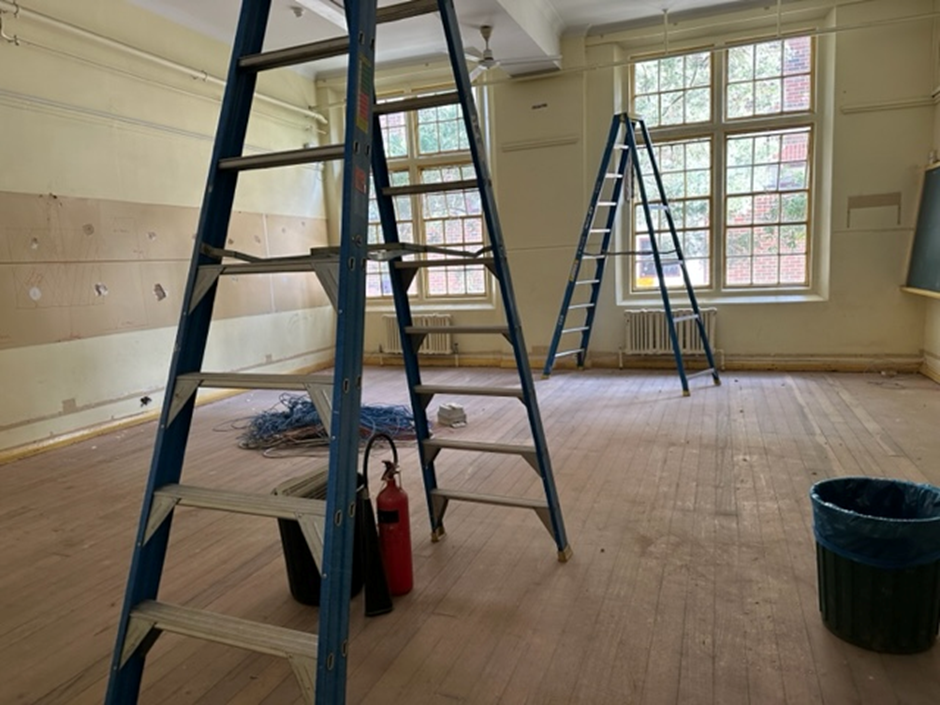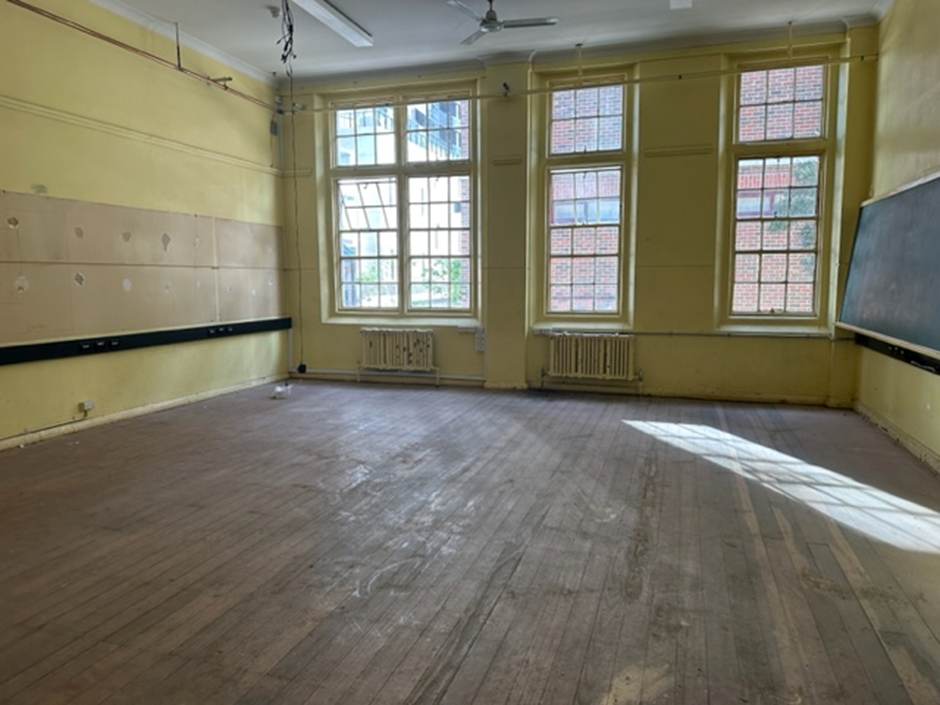 Push Up Challenge for Mental Health
Thank you to student leader Marley Tan who earlier this year registered the school in the challenge. A total of 331 students signed up. Well done.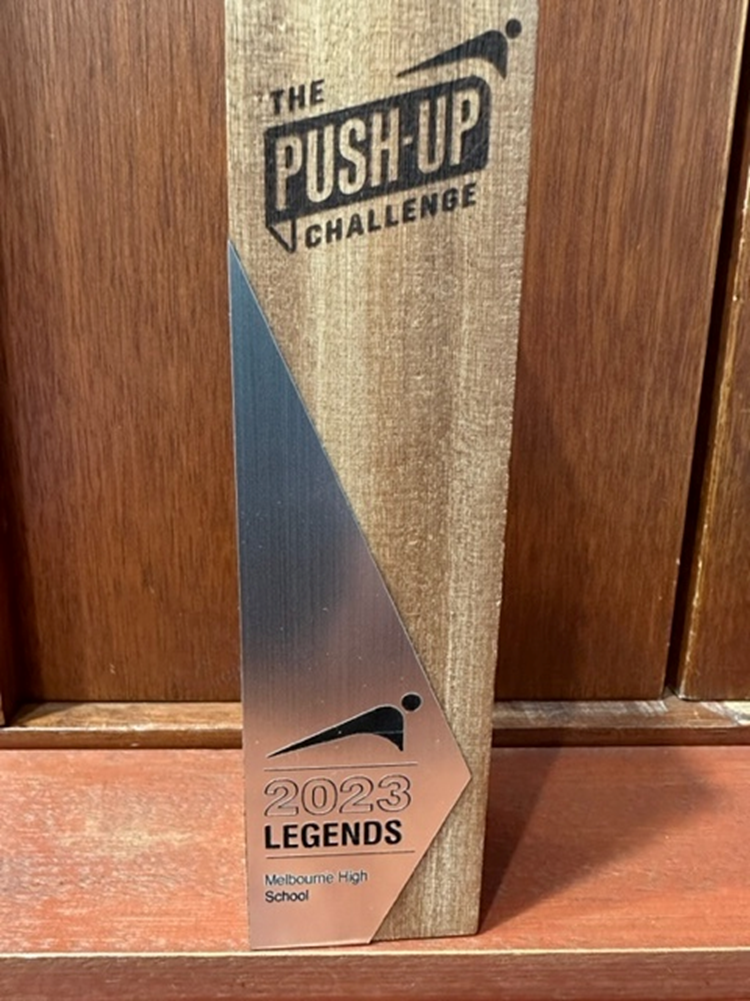 Commerce & Finance Seminar Thursday 9 November.
The Melbourne High School Old Boys' Association has been supporting the school with a range of vocational seminars. This is a wonderful way of giving back and I encourage current students to take up any opportunities that come their way. The next seminar is on November 9. Details are below.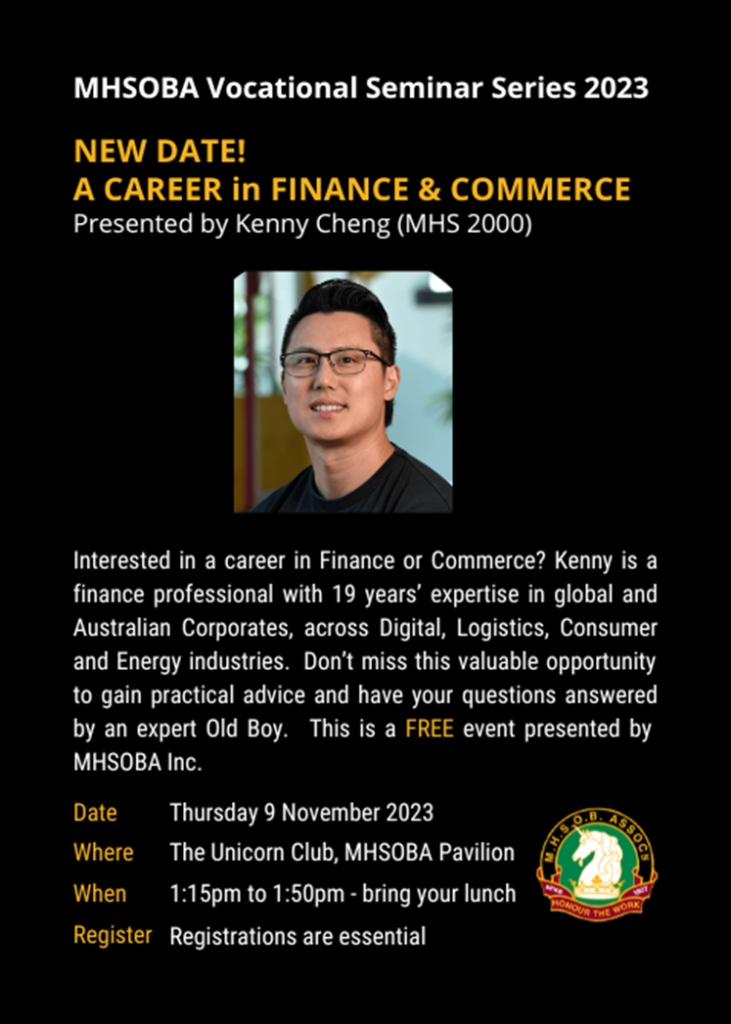 Year 12 English Exam Tuesday October 24 – Year 9 – 11 Students will have an Independent Learning Day
Please note that on Tuesday to facilitate the first major exam, only the Year 12 students will be on site. The Year 9 to 11 students will work from home. Their work will be uploaded on Canvas. Learning will be asynchronous, but teachers will be on site and checking messages when not in staff or faculty meetings. A separate communication has gone out to students.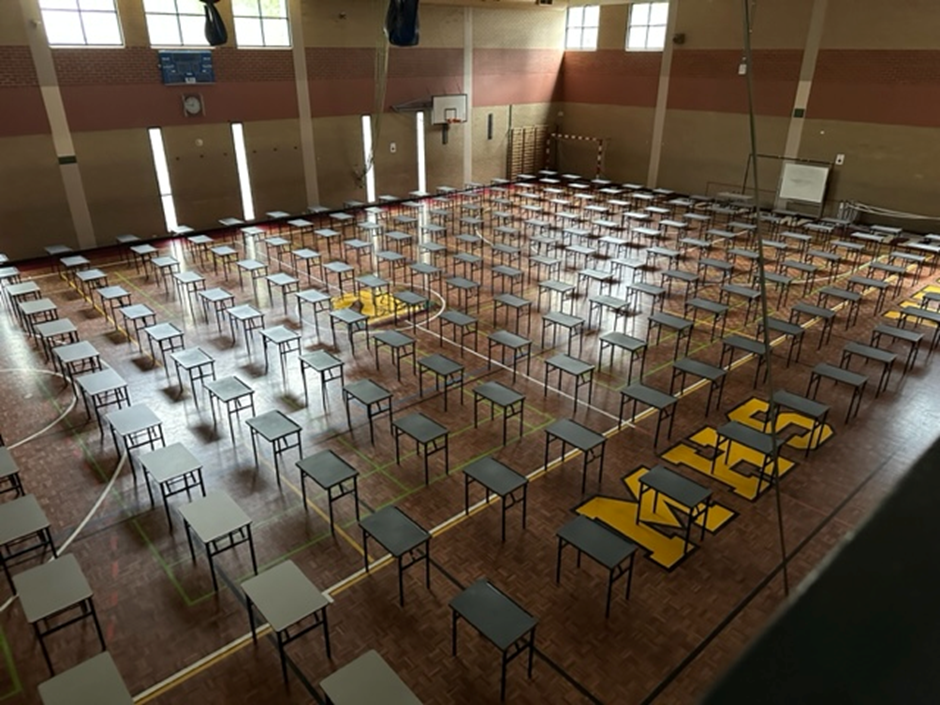 We wish all students undertaking VCE exams all the very best.
Dr Tony Mordini
Principal
News
Events