Principal's Report
Melbourne High School announced the top secondary school in Melbourne's inner east.
On Saturday October 28, the Herald Sun announced the Better Education top schools list. I was very proud to read that Melbourne High School has been judged the best school in Melbourne's inner east. The Better Education website provides school rankings or ratings based on academic results including median VCE study score and percentage of VCE Scores of 40 and over.
This is a joint effort and I thank all members of the school community – students, staff, parents, alumni and other partners for their efforts and contributions.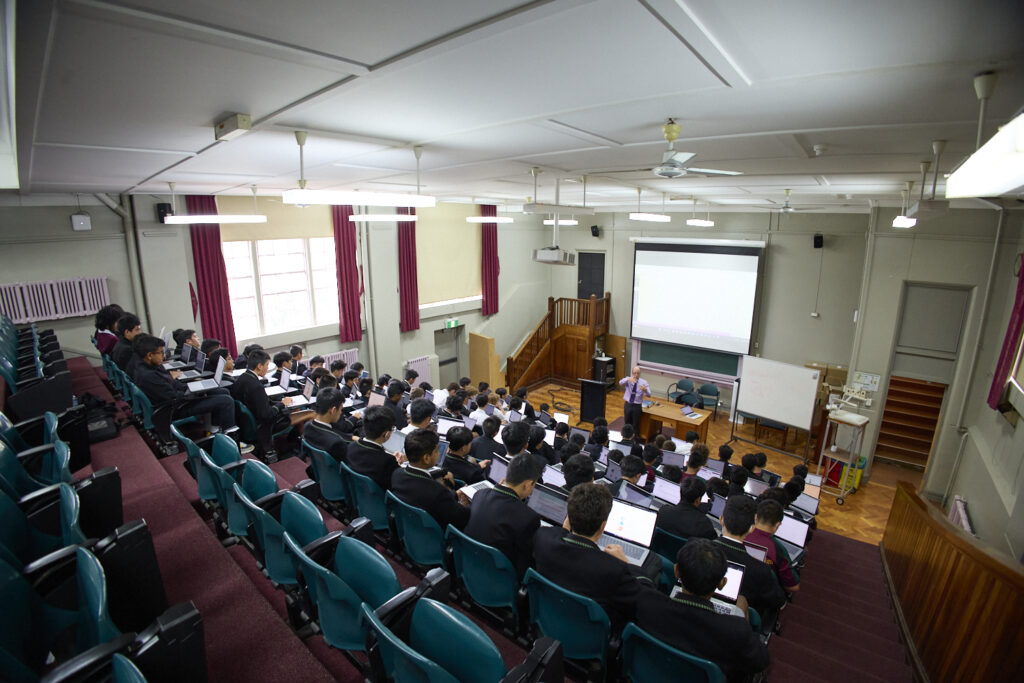 VCE Exams
It has been a busy week attending to and preparing for exams. A sincere thank you to the team managing the exam venues and ensuring that everything runs smoothly. Exams at Melbourne High School are quite a logistical exercise. The Maths Methods exam was one of the most challenging as it involved 344 students. Here is a photo of the students getting ready to move into the gym. It felt like a crowd trying to get into the MCG!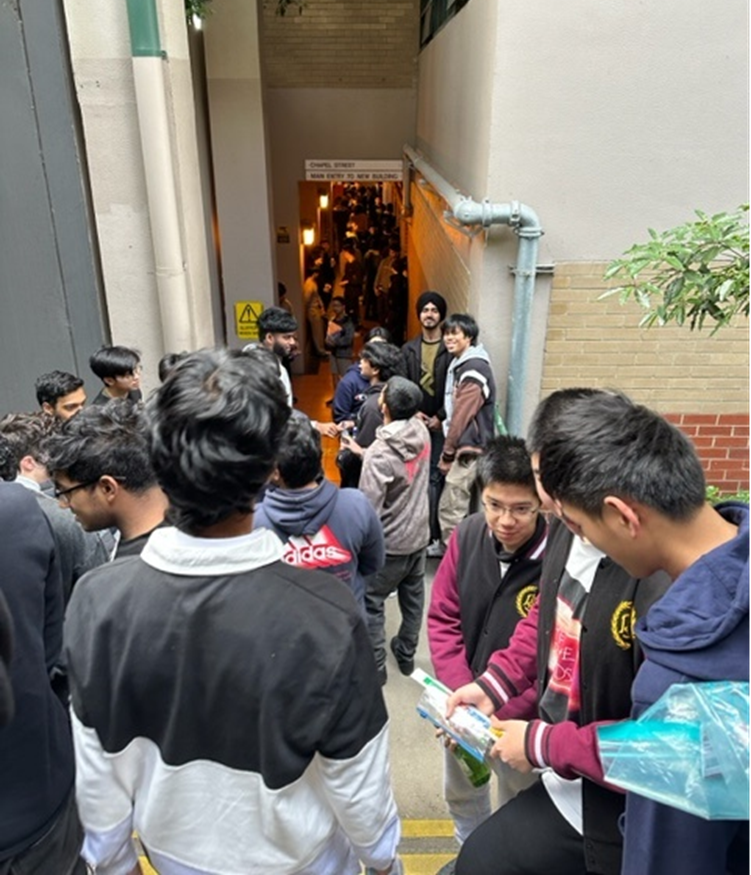 I also want to acknowledge staff who have been preparing students for exams. I am aware that the English Faculty for example, have been reviewing practice pieces and providing feedback to assist students with their exam preparations. Thank you also to the Library, Wellbeing, SLC and Careers staff who have been ensuring students are focused and feel well-supported.
SOLES FOR SRI LANKA
A huge thank you to the school community for your donations. 140 pairs of sporting footwear and assorted sporting goods (soccer boots, basketballs, racquets and cricket gear) will be making their way to those in need in rural Sri Lanka.
Also, a special mention to Judy Robbins from the MHUS who has supplied 35 used MHS sporting polo tops to the collection.
Overall, we filled a large SUV full of these valuable donations.
A great initiative by MHS Old Boys Dineth Kankani Thantri, Dilshan Delgama and Yasiru Kanathigoda seen pictured with Dr Tony Mordini and Mr Michael Fitzgerald.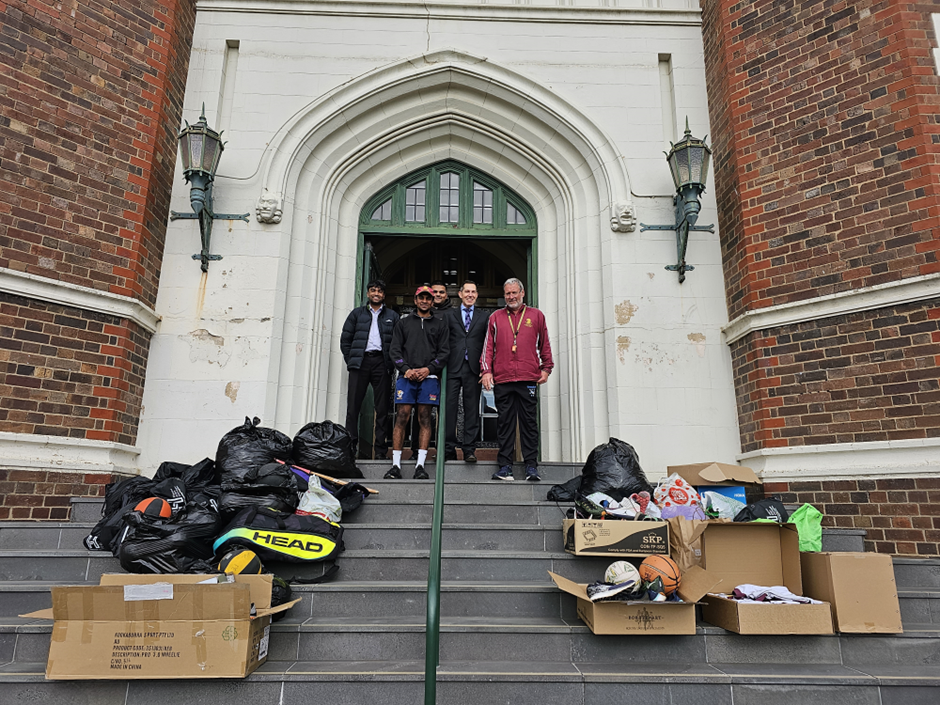 Night Under The Stars – Wednesday 22 November 2023 – Save the Date
Our student leaders with support of the Parents and Friends look forward to seeing you on the evening of Wednesday November 22nd. Bring a rug, a picnic and enjoy a movie under the stars. There will separate communication on the event. In the meantime, make sure you save the date in your diary.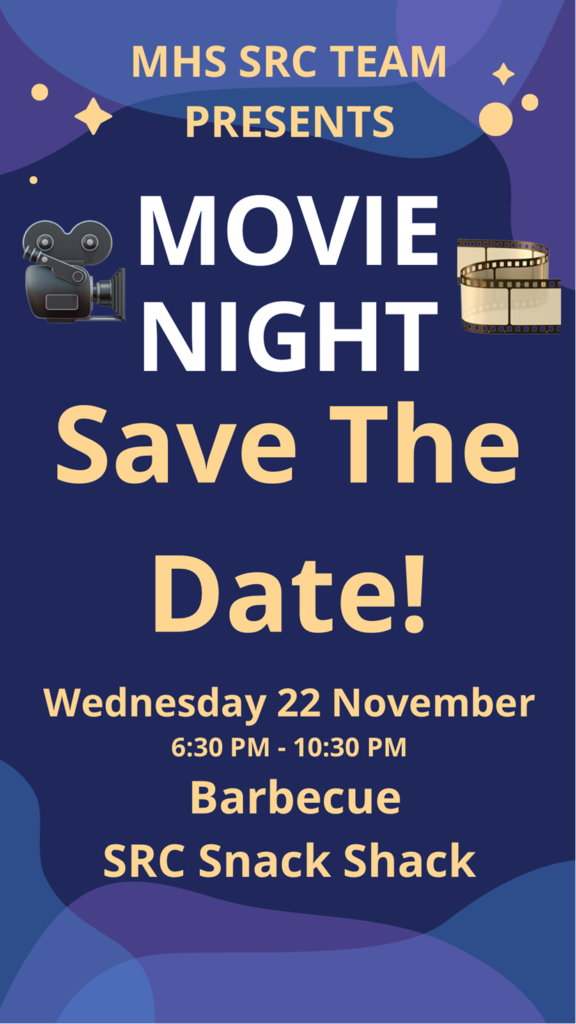 Vale Max Corden and Philippe de Gail
In recent weeks we have mourned the passing of two distinguished alumni – Max Corden and Phillipe de Gail.
Warner Max Corden AC (13 August 1927 – 21 October 2023) was a prominent Australian economist and considered a world leader in international trade theory.
Max came out from Germany via the UK with limited English. He finished at MHS gaining the English prize. Max had a great mind. He studied economics at the University of Melbourne then completed a PhD at the London School of Economics.
Max subsequently obtained an academic post at Oxford University. He was considered a brilliant economist and teacher. Later academic posts included appointments at ANU, John Hopkins and the University of Melbourne.
Max retired in Melbourne and continued to write and advise on economic policy.
He was a generous donor to the school and attended events regularly until his health began to fail about four years ago. He was very proud of his MHS attachment.
Philippe de Gail
Philippe was at Melbourne High School from 1950 until 1953. His four years were years of remarkable academic achievement.
He was one of the most brilliant scholars in the history of the school.
He was also a great participator in school life – being a Form Captain and from the outset actively involved in the Unicorn, the school magazine. He was also a member of the United Nations Club, the Science Club and won the Alexander Rushall Scholarship. He was also editor of the student newspaper the Sentinel.
In his final year at Speech Night, he won a galaxy of prizes – in Mathematics, Physics, Chemistry, Biology, as well as the Unicorn prize.
He then won a General Exhibition, and the Exhibition in Biology, Calculus, Applied Mathematics, and Pure Mathematics.
He won a prestigious Free Place, a Commonwealth Scholarship, and a Dafydd Lewis Scholarship.
The stories about Philippe suggest, he had a charming personality, however, he was mischievous, and often in Vice- Principal Bill Woodfull's office.
He went on to study medicine at the University of Melbourne where he repeated his academic success.
Those affected by these losses are in our thoughts.
Dr Tony Mordini
Principal
News
Events