Principal's Report
Leading with the heart and the mind
QUT Business School Adjunct Professor Kirstin Ferguson AM FAICD, recently published an article in the magazine Company Director (June 2023) stating 'it is no longer sufficient for leaders to be appointed to senior roles simply based on their technical proficiency or influence within an industry. Modern leaders need to lead with their head and their heart.'
A Melbourne High School education is designed to do just that. For example, in subjects such as Personal Development, Philosophy, English, Humanities and Arts-based subjects there are opportunities to delve into the human condition, explore the emotional realm and discuss issues that impact on people's lives. Through these subjects we not only explore topics and issues cognitively, but we also explore how they impact on our senses and in so doing evoke heart-felt emotions.
As leaders therefore, we are being asked to not only work through an issue analytically, but we are also being asked to understand how an issue will impact on ourselves and others. Leading with our heads involves attributes such as curiosity and wisdom; leading with our hearts requires self-awareness and empathy.
Chamber Concert
Our senses were certainly evoked at the annual Chamber Concert. Ryan Tan (pictured below) did an amazing job leading the MHS Symphony Orchestra in their performance of C. Saint Saens' Cello Concerto no 1 (movt.1). In total 17 amazing ensembles entertained the audience. The set list showcased the breadth and depth of our students' talent and included a wide range of instruments and music styles. Thank you to Mr De Korte, the music staff, and the backstage and tech crew for all their hard work. Thank you also to Friends of Music who made sure the students had a meal and plenty of snacks to keep them going throughout the night.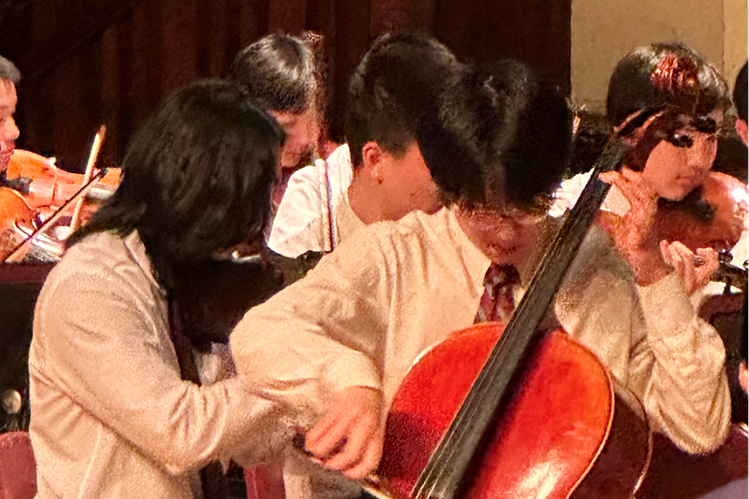 Melbourne High School Old Boys' Association Annual Dinner
On Wednesday the 31st of May we celebrated our annual MHSOBA Dinner. The event was held at the Kooyong Tennis Club and brought together alumni from across the age groups. Our keynote speaker, Jason Edwards (class of 1984), entertained us with amazing stories and visuals from some of his adventures as a National Geographic photographer.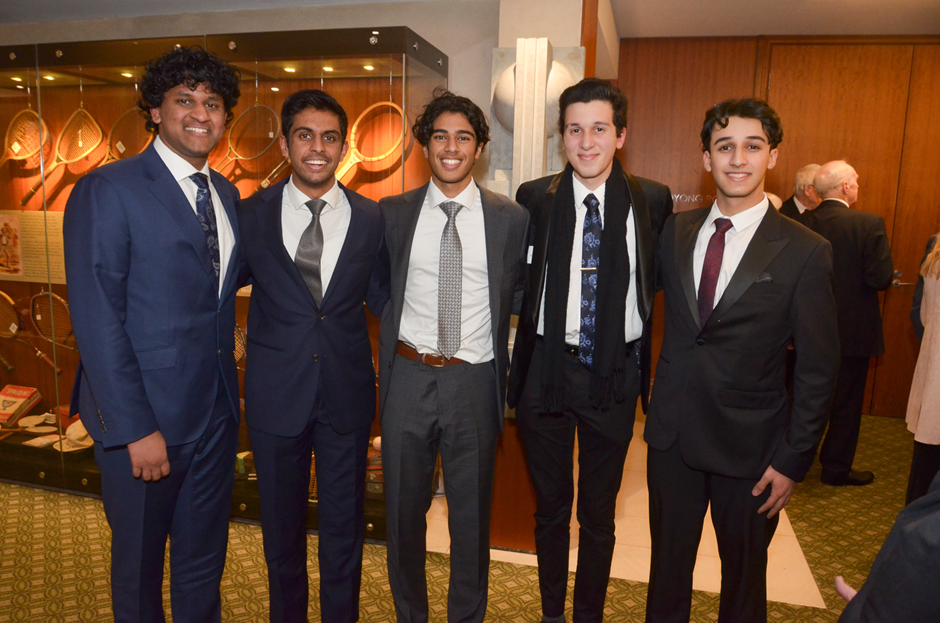 Our student leaders also joined us at this year's event. Pictured here looking very dapper are Jake Shelley Paul (Bluey Truscott Scholarship Winner), Isum Malawaraarachichi (SRC President), Kunal Gupta (School Vice-Captain), Noah Pappas (School Captain), and Ali Al-Zubaidy (SRC Vice President and Bluey Truscott Scholarship Winner).
Chess Tournament
On Wednesday, Melbourne High School hosted its first interschool chess tournament. Melbourne High has a history of fielding strong chess teams and has won nationals 5 times previously. Wednesday was a great day for our teams and in this tournament they shined. Facing off against two other schools, Balwyn High School, and Melbourne Grammar, both consisting of very strong players, both Melbourne High teams playing in the tournament managed to get a spot in the top 3 (Team 1 1st overall and Team 2, 3rd overall). As a result, two teams will progress to the state finals. If successful, they will compete in the national secondary school championships later this year. Congratulations to all the participants.
Dr Tony Mordini
Principal
News