Principal's Report
You have to name it to tame it
Psychiatrist Dr Daniel Siegel has made significant contributions in the field of neuroscience. This week in our Berry Street training we referred to his work as a way of helping staff and students manage their anxiety. Anxiety can be debilitating. Part of the solution is firstly recognising what triggers it. Naming what causes the anxiety can also lessen its intensity. Research has also identified that naming the trigger/s helps an individual rationalise it and subsequently lessens the emotional reaction. Developing calmer classrooms is an objective of the Berry Street Education Model (BSEM). I think it can also create calmer households! If you would like to read more on the BSEM here is a useful link.
Melbourne Recital Centre – Applications open for the 2024 Accelerando Program
This is a free year-long program is available for Government school students in Years 10, 11 and 12 in 2024. Successful applicants will receive instrumental music lessons from leading artists. More information can be found here.
Javier Lai – To represent Victoria at the School Sport Australia Swimming Championships
Javier has been selected by School Sports Victoria (SSV) to represent the State at the School Sport Australia Swimming Championships which will be held in Sydney in August. We wish Javier luck and congratulate him on his achievement.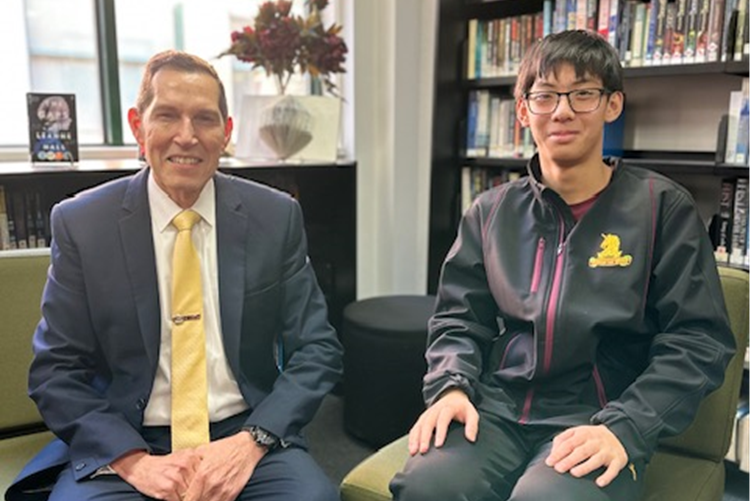 Melbourne High School Centenary – 31 October 2027
Although it is 4 years away, Melbourne High School has begun to prepare for its Centenary at Forrest Hill. Our School Council President, Henry Mclaughlin has set the groundwork.
The School, and the School Council, together with Melbourne High School Old Boys Association, the Melbourne High School Foundation, the Parents and Friends Association, and other entities in the broader School community have begun planning to mark the centenary of Melbourne High School at its imposing location, atop Forrest Hill.

As we learn from the School's history, "Strong Like Its Pillars" by Alan Gregory, from 1924 Melbourne High School had a new Principal C A H Searby. That year, the School song "Honour the work", composed by School music teacher, Charles Breen, with words written by "Dick" Daws, a former student and later teacher at the School came into being. It is sung today as it was then.

"Ours" was the School magazine. The School had a cadet unit. Exchange visits with Adelaide High School took place. Other regular activities included the School play, and inter-school sport. There was also house sport, with four teams, Blue, Red, Green and White. The School had an orchestra, and a choir, and there were clubs, including a stargazers club. Debating was popular.

All of this preceded the move of the boys, on 31 October 1927, to Melbourne Boys High School, Forrest Hill, leaving the girls, who became Melbourne Girls' High School, at Spring Street.

Today, we are well positioned to understand that despite the great change which has occurred over one hundred years many links with the past remain. These links form an important part of the School's proud tradition.

Henry McLaughlin
School Council President.
As noted, initial work has begun. Recently I met with the MHS Historian Alan Gregory and Archivist Luke Savage. A Committee is being formed, a Centenary Tie is being designed and several events are being scoped out. I will keep the MHS Community informed as we hope to have as many people involved as possible in the proposed activities.
Commendation – Australian Interior Design Awards – Centre for Higher Education Studies
Brand Architects have received a commendation for their design of the Centre for Higher Education Studies. The citation reads –
Driven by pedagogical research and innovation, the Centre for Higher Education Studies (CHES) supports high-achieving Victorian government secondary school students with state-of-the-art specialist facilities, offering a unique pathway to tertiary education. The design promotes natural materials, biophilic principles, and sustainability measures in a safe and welcoming environment.

Ref: https://australianinteriordesignawards.com/gallery/2023/public-design/K41RH721O6Y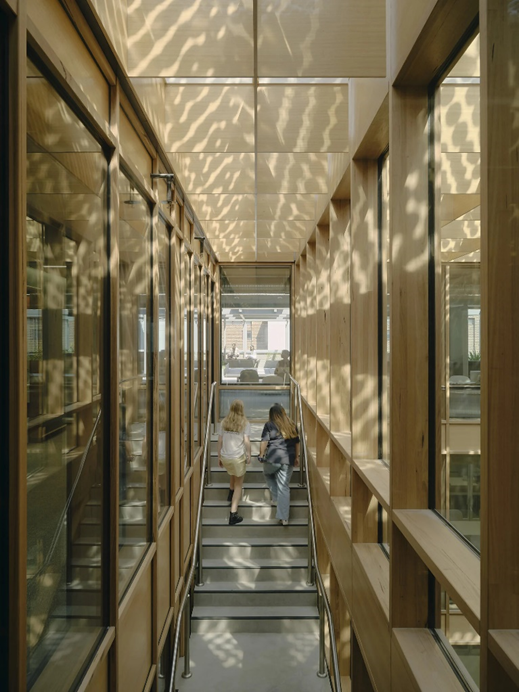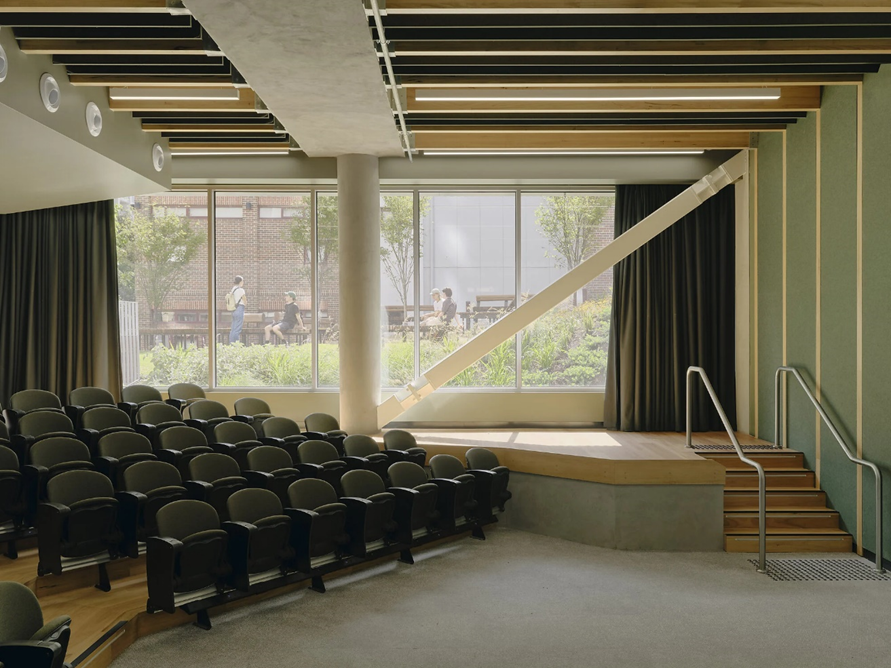 This is an amazing achievement and a wonderful way of rewarding the MHS Foundation Ltd and all involved in the development of the Centre.
Dr Tony Mordini
Principal
News
MHS Annual Tax Appeal:
Over the decades, thousands of students have walked the hallways of the Castle on the Hill. Amongst them are great Australian leaders and changemakers.
Your tax deductible gift today can help us prepare students for tomorrow's many and varied challenges and opportunities.
Help MHS continue to deliver an educational model where confidence, resilience and emotional intelligence are fostered within the structure of extracurricular and extension programs.
This tax-time, help us continue to offer an education that is more than just marks. Visit www.mhsfoundation.org.au/appeal to make a tax-deductible donation today.