Principal's Report
Expanding our students' personal scope and skills
Over the past two weeks I've accompanied students on a sporting exchange to Adelaide, participated in a literature festival with Year 10 students, attended the Victorian RoboCup Junior competition and preparations, attended the annual cadet 'Dress and Drill', joined students at our annual cross country and attended the annual Captain of Boats dinner. (Just to name a few events!)
These are examples of how a Melbourne High School education adds value and prepares its students for their future professional and personal lives. Being a successful professional requires the requisite technical skills and knowledge. However, there are many other skills needed including the ability to work as part of a team, handle failure, solve problems, and take on leadership roles (sometimes unexpectedly).
It is the co-curricular and extracurricular activities that hone the aforementioned qualities and capabilities. For example, many of our cadets lead squadrons, the STEM competitions require teams to work together on resolving real-world problems, and sporting activities push individuals' physical boundaries building their resolve and personal resilience.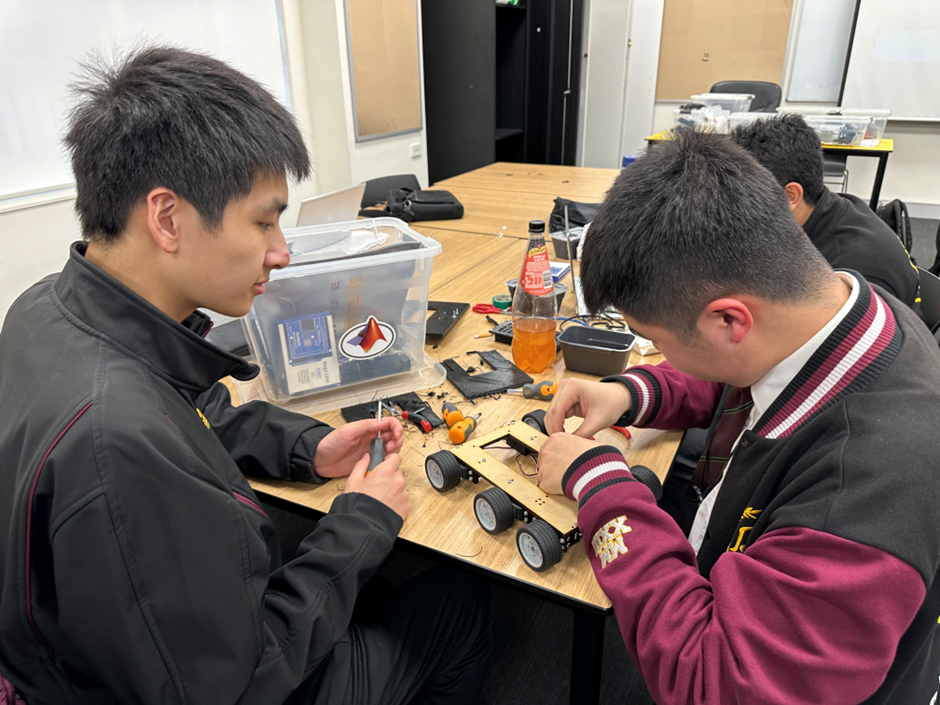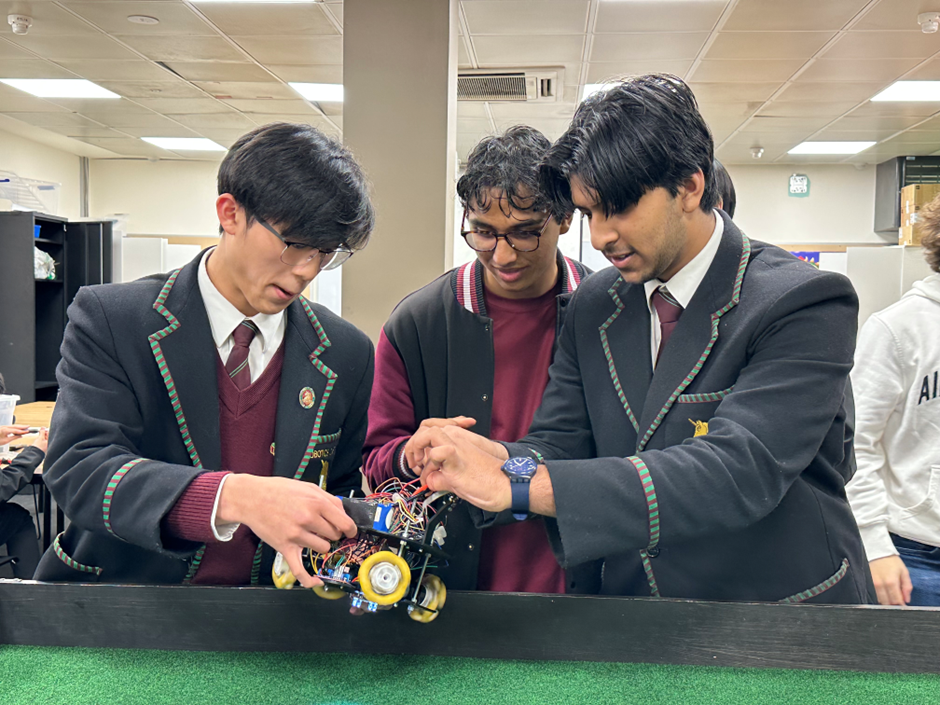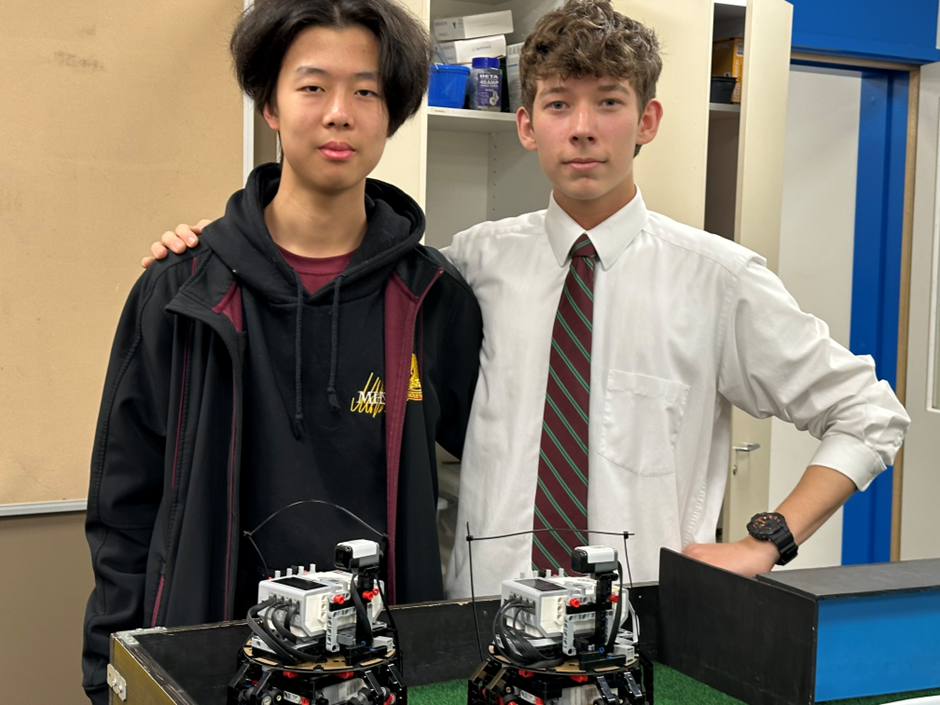 House Cross Country
Friday saw the houses compete in the annual house cross country. Team spirit was strong and the weather cleared adding to the perfect conditions for a 5km run around Albert Park Lake. Congratulations to Year 9 students Armeet Dhaliwal (9J) who came first and to Xavier Bruzzaniti (9J) and Daniel Ball (9C) who obtained second and third respectively. Well done.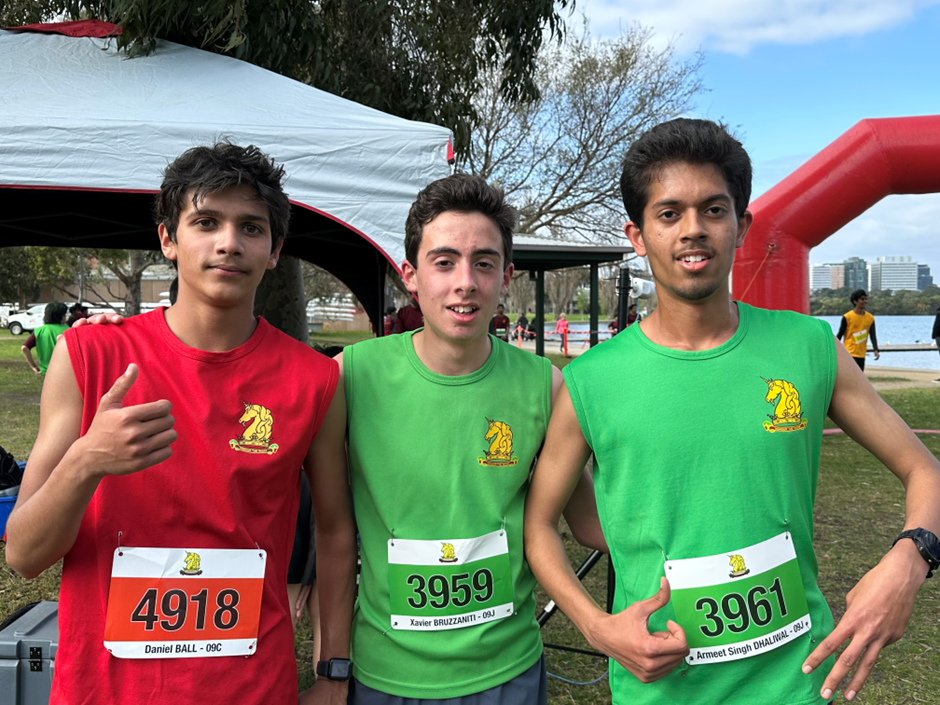 Our Year 10 winners were Aryan Pokhrel (10F, in the middle) who came first, Jason Meng (10L, on the right) who came second, and Adit Murugavel (10L) who came third.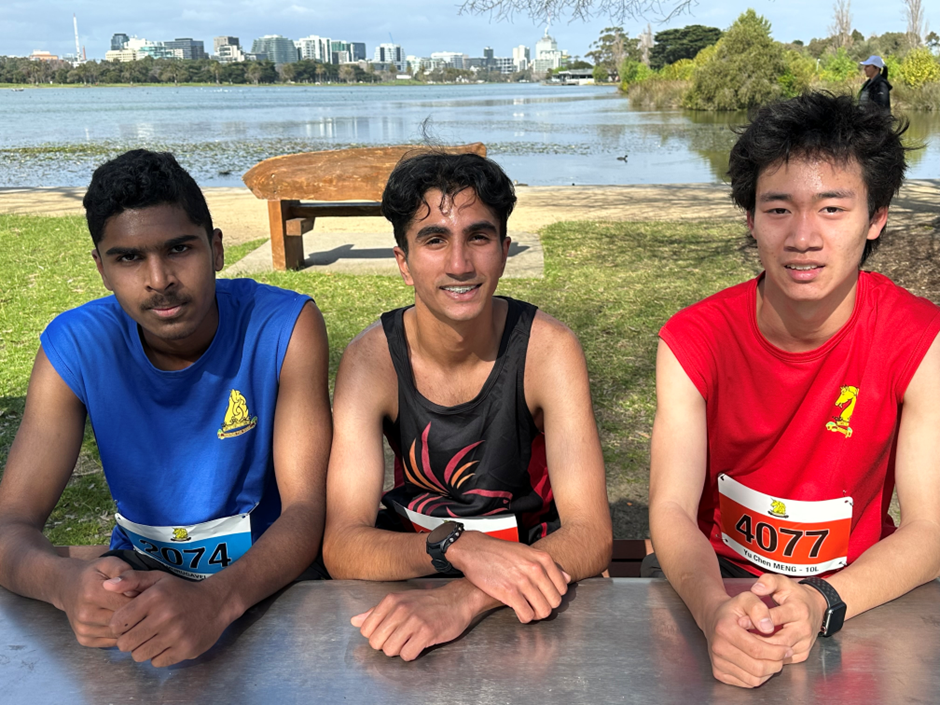 A full list of winners will be published next week.
University of Melbourne Vice-Chancellor's Dinner
This week I attended the annual Vice-Chancellor's Dinner along with approximately 50 other school principals. Melbourne High School has a special affiliation with the University of Melbourne. Our creation was in fact to provide a vehicle for publicly educated children to go to university. Prior to the creation of the Continuation School (as we were referred to at that time), students could only have a public education up to Year 8. Education from Year 9 and beyond was the purview of the private school sector.
We continue to have a strong relationship with the University of Melbourne particularly through the Graduate School of Education. I am currently involved in a Community of Practice with a group of other schools developing programs for beginning teachers and I am also an Honorary Fellow and Advisory Board member of the University of Melbourne's Graduate School of Education.
RoboCup Junior Victorian Competition
Congratulations to all who participated in the competition and to our many staff and alumni who were involved in supporting the students. We did incredibly well across all divisions. Our Year 12 Open Soccer Team DROP TABLES (Saaketh Hanumanula, Ryan Jusni, Eric Le, Adam Lu, Kavish Polavarapu) won their competition and will now progress to nationals while The Blue Shirts (Rudra Agrawal, Aayan Arif, Vihaan Jagtap, Nathan Kwan, Amrish Ramachandran, Eric Zhu) were runner up in the Standard League Soccer division.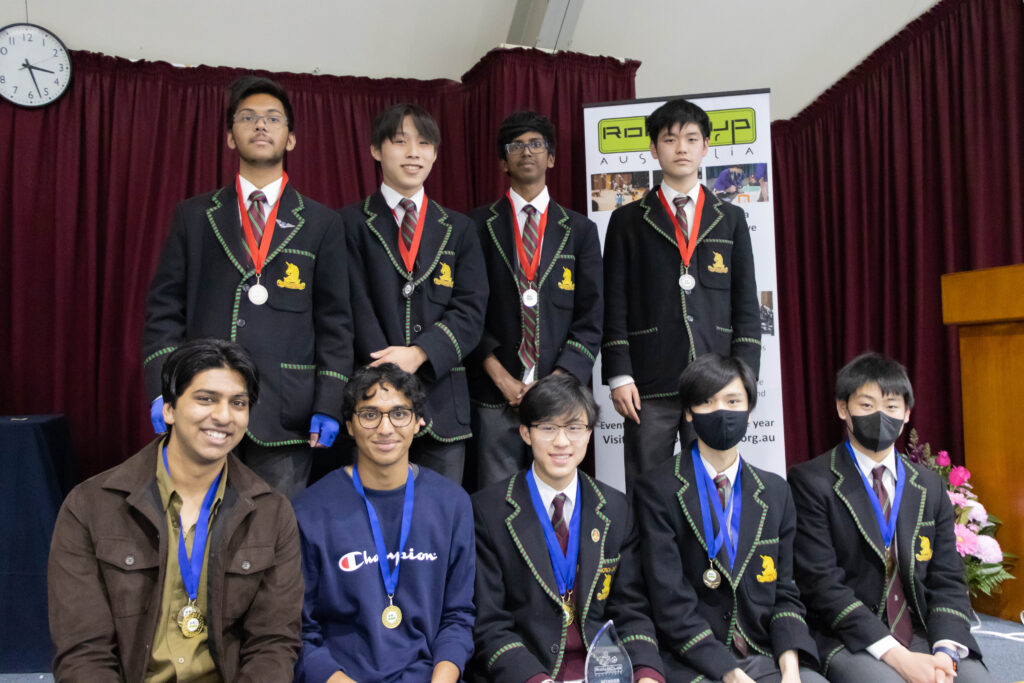 Captain of Boats
Saturday night saw us gather to celebrate yet another successful year of rowing. Thank you to the Rowing Fraternity for coordinating the 110 Year celebration. Rowing is an expensive sport and the fundraising activities undertaken on the night will go a long way to supporting the ongoing costs of the program. Congratulations to Joshua Kang (11J) who was awarded Captain of Boats 2024.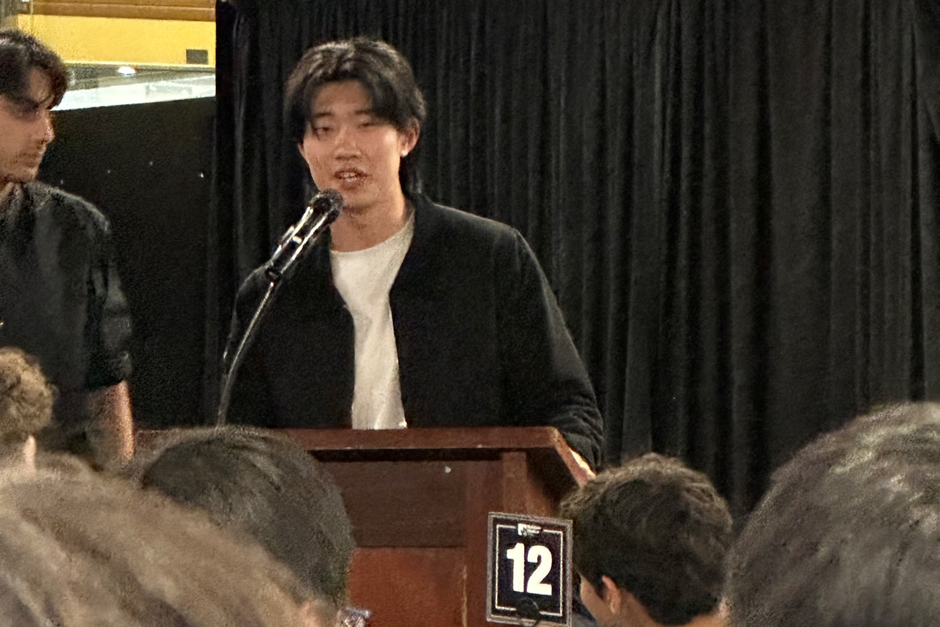 Dr Tony Mordini
Principal
News
Upcoming Events