Principal's Report
Premier's VCE Awards – Honouring the work of our highest achievers
On Thursday, I attended the Premier's VCE Awards which recognised the efforts and achievements of 300 amazing young Victorians. It was a proud day for our recipients and their families. In acknowledging their efforts, I wish to also acknowledge the efforts of the academic and educational support staff who have guided them through their senior years.
Our 2022 recipients are listed below.
Category: Top All-Round VCE High Achievers
(The Top-All Round VCE High Achiever award is conferred to students who have achieved a study score of 46 or higher in at least 5 VCE subjects.)
Lavya Bassi
Anish Narayan
(Anish was also awarded a Study Award for Chemistry)
Uday Parmar
(Uday was also awarded a Study Award for Chemistry and Mathematical Methods)
Tianyu Xiao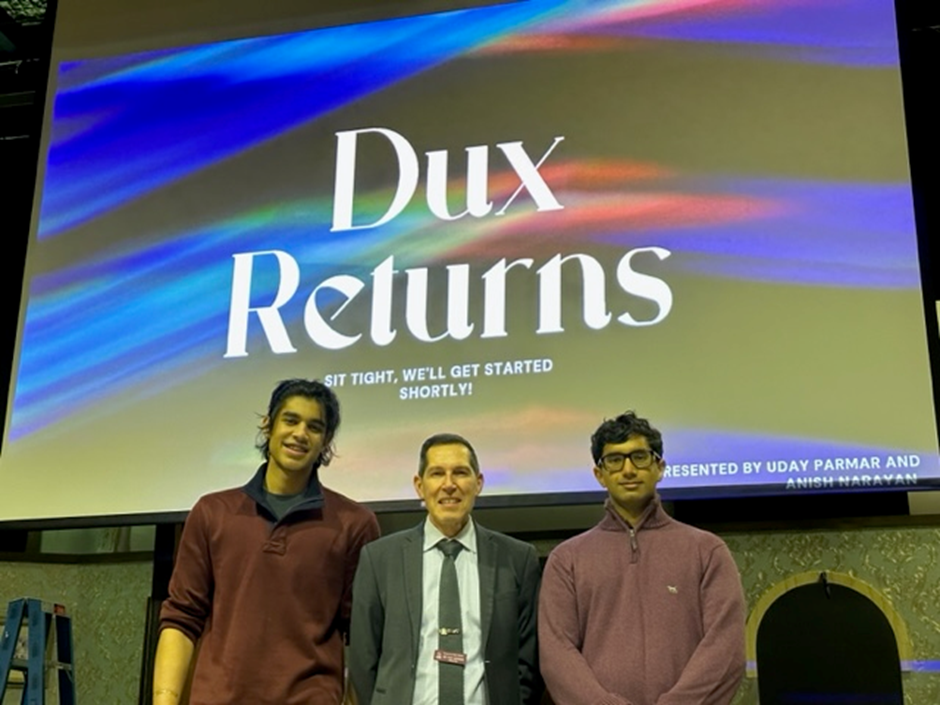 Category: Study Awards
(To be eligible for a Study Award, students must have achieved a score of 46 or above. Individual Graded Assessment scores are used to determine the top group of students for each VCE Study Award. The number of awards in each area of study is based on the number of enrolments in that subject. Subjects with large enrolments will have larger numbers of awards.)
Tim Hoang – Further Mathematics
Tanay Kulkarni – Further Mathematics
Chanul Pathirana – Geography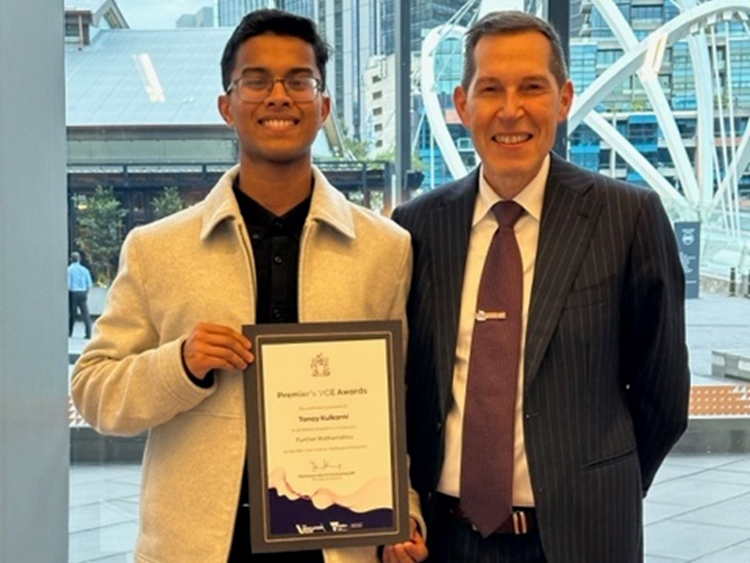 Brain Bee Neuroscience Challenge – Victorian Final
Roy Li (10E) has provided a report on this event. Thank you to Mr Ong for supervising the students and taking the lead on this important initiative.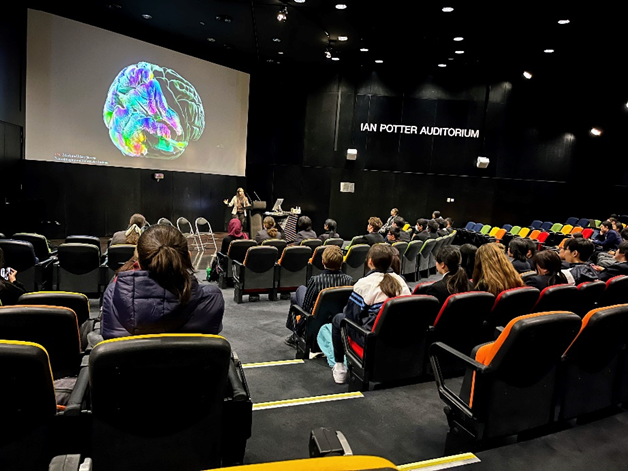 Year 11 / 12 Mathematics Association of Victoria (MAV) Maths Game Day
Our Year 11/12 MHS Team 1 placed first in the MAV Statewide VCE Maths Games Day competition held on Wednesday 26 July at RMIT University.
MHS Team 2 came in fourth place by just 10 points, with Caulfield Grammar Wheeler's Hill in second place and Wesley College in third.
The students were hopeful to hold off rival schools and obtain a trifecta, which they successfully managed to do! We have now been awarded the trophy 3 years in a row.
The students in the winning team were each awarded certificates and gift vouchers, and the school has been given the trophy to keep in its care until next year's event. Congratulations to the team members and thank you to Ms Rusden for overseeing the teams.
MHS Team 1
Nathan Wong
Evan Lin
Oliver Bao
Andrew Wang
MHS Team 2
Aaron Zhang
Abisheg Sundaram
Kevin Zhang
Tim Lei
(Plus 2 reserves who assisted other school teams that were short on the day: Eric Yu and Ricky Cheng.)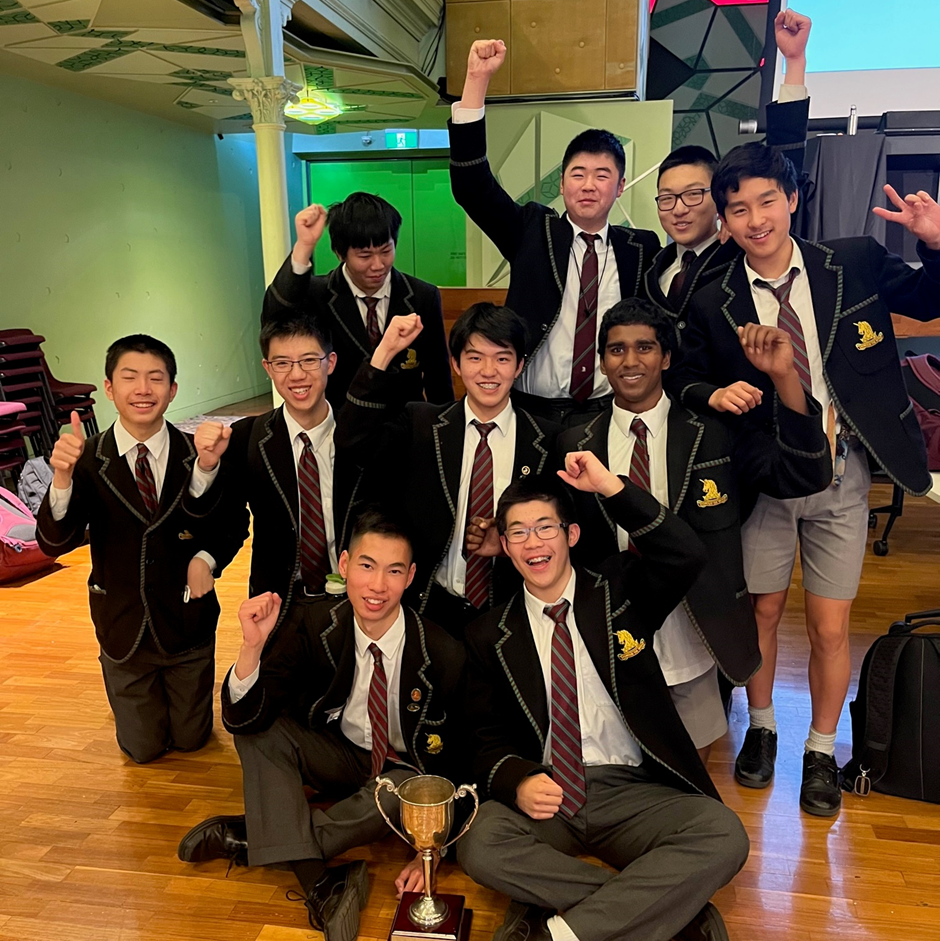 Astronomy Club – Star Gazing Night
Congratulations to the Astronomy Club for organizing a very successful star gazing event. A cold Melbourne Winter night did not deter the group from braving the elements to view the constellations in the southern sky. Thank you to Mr Cree-Smith and the club leaders for overseeing the event and liaising with the planetarium to procure the telescopes for the event.
Winter Concert
Congratulations to all who participated in the combined MHS / Mac Rob Winter Concert. It was an amazing night and a wonderful way to showcase the musical talent in the two schools. Thank you to all the parents and staff involved. We value your support and encouragement. Music and singing are quintessential elements of our curriculum, and they ensure our students have a well-rounded education.
Dr Tony Mordini
Principal
News
Upcoming Events