Principal's Report
Service before self
Airforce Cadets 415 Squadron Dining in Night
Our guest speaker this year, was MHS alumnus Emeritus Professor MAJGEN (Ret.) Jeffrey Victor Rosenfeld AC, OBE, KStJ. Professor Rosenfeld is a highly accomplished surgeon, musician and army reservist. He has served his country with distinction and bravery undertaking missions in countries including Rwanda, Iraq, and East Timor. Professor Rosenfeld demonstrates what it means to put service before self, and I believe that he presents an excellent role model for our students.
As I often note, our students and alumni are blessed with talent. It is incumbent upon them therefore, to ensure that some of that talent is used to give back and improve the lives of others. As a surgeon in the Army Reserve, Professor Rosenfeld has deployed his expertise in neurosurgery on the battlefield, saving the lives of many people. Additionally, his work has informed research and understandings on the impact and trauma of war injuries.
He is pictured here with Michael Wang, 2023 winner of the FLTLT Saki Ganella Perpetual Shield, which is awarded to the cadet who has demonstrated outstanding leadership and dedicated service to the Squadron.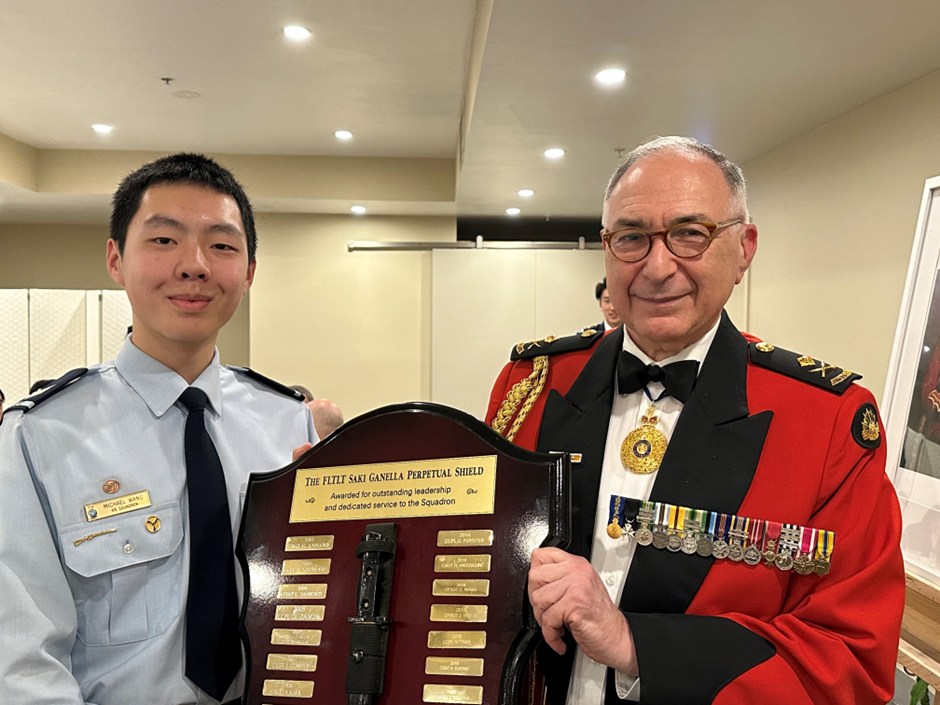 Sir John Monash Annual Memorial Service
The theme of service before self was also a pervading theme in the speeches at this year's Sir John Monash Memorial Service. Monash had a distinguished career as an engineer and military officer. The annual service provides student leaders from Victorian schools with an opportunity to reflect on his contributions and be inspired to consider how they may be able to have an impact in their future lives. This year I was joined by two of our Junior School Captains Mattew Yap and Kemindu Karunaratne. We were also in the company of two highly accomplished alumni who have had distinguished military careers, Professor Jeffrey Rosenfeld AC OBE, and Mr Stephen Pilmore OAM.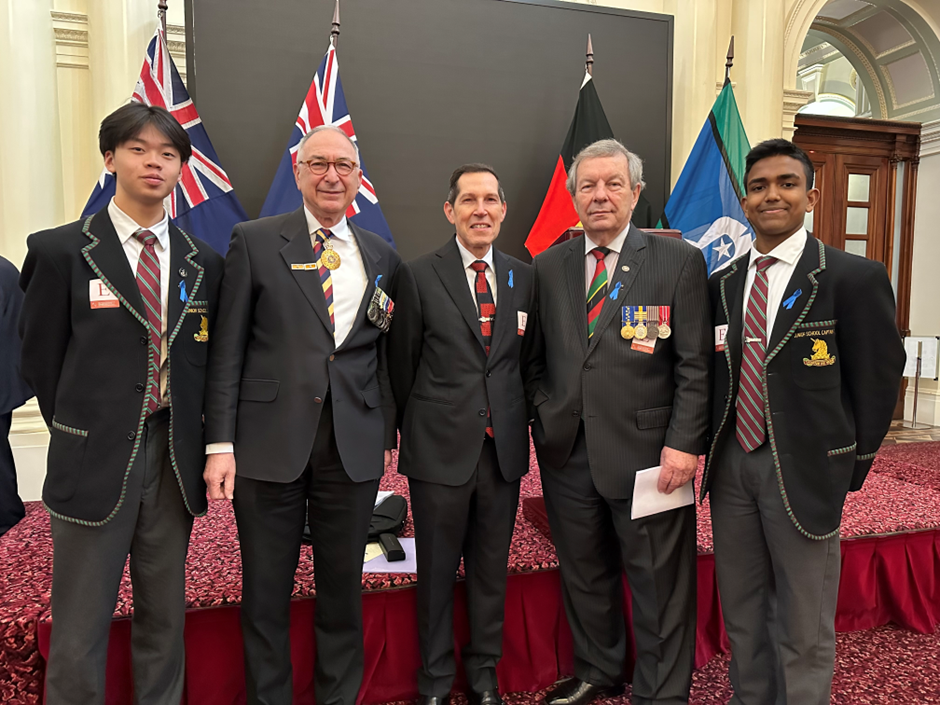 Organ recital
This week saw the much-awaited unveiling of the Johannus Organ purchased by the Green Maroon and Black, a coterie group of the MHSOBA. This group of passionate supporters rallied the troops when the previous organ played its last tune.
As luck would have it, they were able to find an organ that was being de-commissioned at the RAAF base at Point Cook. This organ has a wide range of playing styles from baroque to more contemporary sounds.
Our special guest on the night was Rev. Brendon Lukin. Brendon, who has a very extensive career as a musician (nationally and internationally) and was the organist at the RAAF base, so it was fitting that he be the first to hold a performance at the organ's new home at Melbourne High School. A sincere thank you to Ms Jennifer Chou, our organ teacher, for her support and organisation of the event.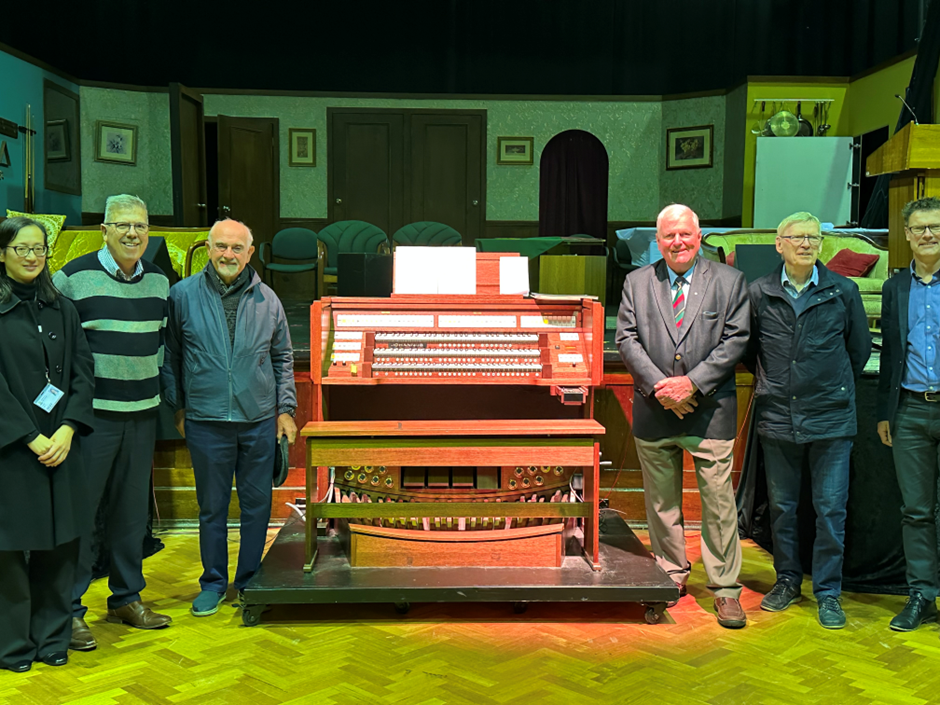 Alumnus Kevin Jian (MHS 2014-2017) – Young Entrepreneur using his love of music and talent for Engineering
I regularly catch up with alumni who can inspire students to explore new horizons. Recently I met Kevin Jian who has paired up with another like-minded soul to develop a company called MusicaWear. His LinkedIn profile provides an explanation.
We are a pair of engineers/musicians with a combined 25+ years of experience in both music and technology. We operate at the intersection of art, fashion and science to create truly innovative products that enrich lives.

MusicaWear haptic wearables create a more immersive and accessible audio experience. Our silent vibration motors augment your sound with palpable pulses and sensations through your body, which perfectly complement your music session.

We believe in the power of music to heal and educate. Our vision is to use novel technologies to redefine how we engage with music, while shaping a more inclusive future for the d/Deaf and/or hard of hearing communities.

Created by music lovers, for music lovers.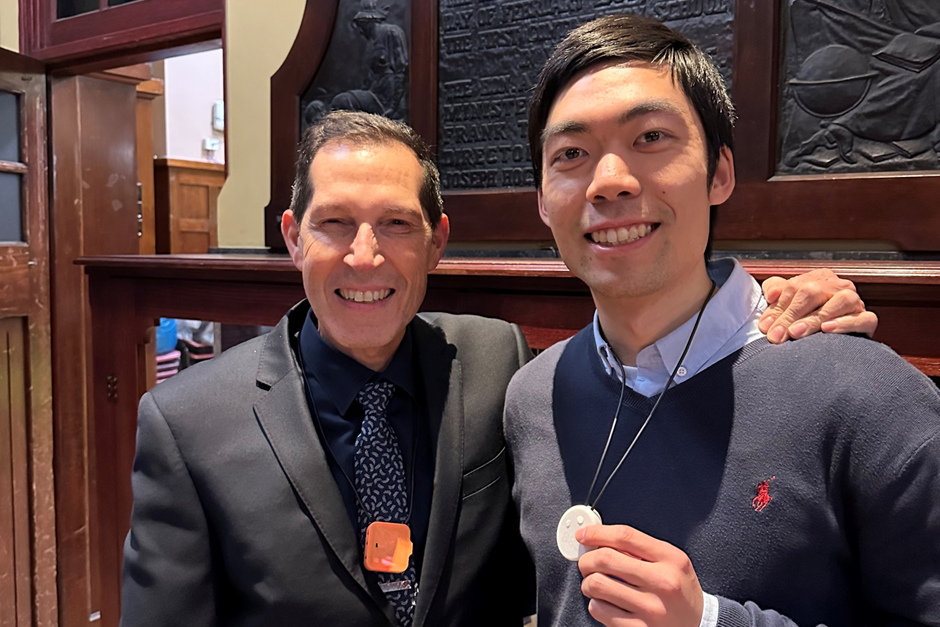 Golden Oldies (50+ years out of school) Luncheon
Thank you to the Melbourne High School Old Boys' Association for organizing this wonderful event. As you can see from the photographs it was smiles all around. I love catching up with our alumni and I know that it also means a lot to them to come back to the 'Castle on the Hill'. As many often note, their education at MHS was transformative, providing the platform for future success.
Indonesian program activities
This week we hosted the Victorian Indonesian Language Teachers' Association awards night and we also hosted two visitors from the Building Relationships through Intercultural Dialogue and Growing Engagement (BRIDGE) School Partnerships Program. This is a flagship program of the Australia-Indonesia Institute and is delivered by the Asia Education Foundation. Thank you to Ms Silvy Wantania for her leadership with respect to these activities. They provide a valuable adjunct to our Indonesian language program.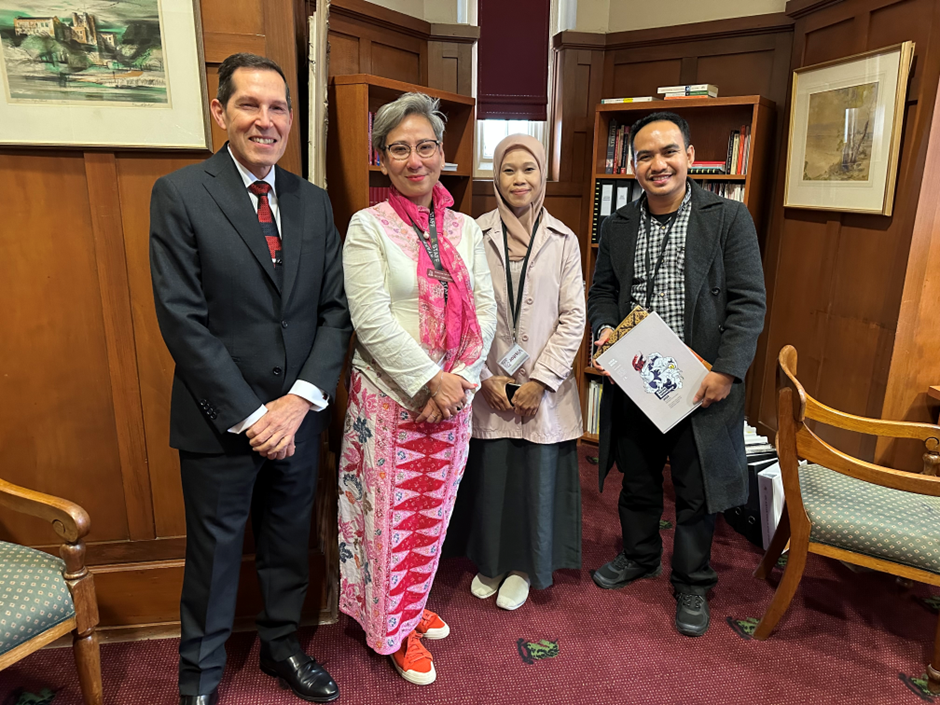 Dr Tony Mordini
Principal
News
Upcoming Events